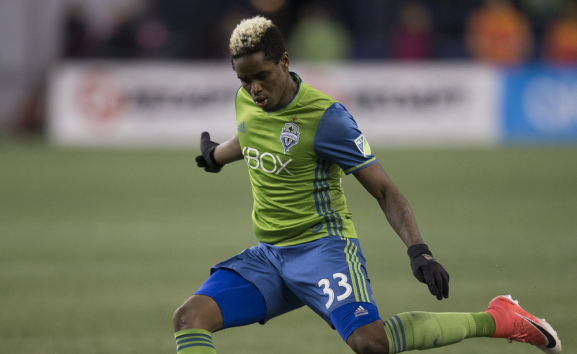 US soccer champions the Seattle Sounders have announced a multi-year partnership with YouTube TV.
The Google-owned streaming service will become the official 'live TV streaming home' of the Major League Soccer (MLS) side, showing all Sounders matches in 2018, and will hold exclusive streaming rights to the club's 21 regionally televised contests on a dedicated Sounders YouTube TV channel.
The games will be available to viewers in Spokane and throughout Western Washington in King, Pierce and Snohomish counties, and will be accessible on Xbox One, Apple TV, Roku, smart TVs and other TV streaming platforms, in addition to mobile devices, tablets and computers.
The news comes after the Sounders agreed a host of regional broadcast deals earlier this week.
YouTube TV launched in April 2017, and recently announced a deal with MLS expansion team Los Angeles FC, which gives the service exclusive Los Angeles-area TV rights to 18 games.
"Seattle is a city of innovation and Sounders FC has always strived to contribute to the creative culture of our hometown, bringing the best and most forward-thinking elements to our fans," said Bart Wiley, chief operating officer of Sounders FC.
"With the addition of YouTube TV into our viewing arsenal, Sounders fans now have an exciting and creative option for following their team, complementing our traditional broadcast channels. We're thrilled to work with YouTube TV as our club's first official streaming partner, and we look forward to building a strong partnership together."
"Sounders FC have one of the most passionate fanbases of any team in the MLS and we couldn't be prouder to partner with them as their official live TV streaming provider," added Tim Katz, director of sports partnerships for the Americas at YouTube.
The Seattle Sounders' 2018 MLS regular season is due to get underway on 4th March when they host newcomers Los Angeles FC.