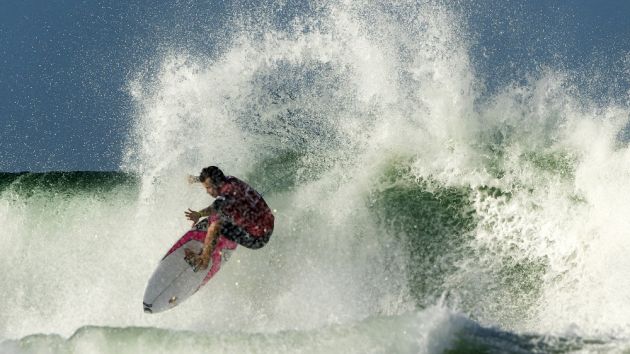 The World Surf League (WSL) has expanded its broadcast rights deal with CBS Sports, and announced a new partnership with Turner Sports' Bleacher Report (B/R) Live for the 2018 season.
CBS Sports will now cover more than 40 hours of surfing, with the US broadcaster to air the sport for four hours across its CBS broadcast network.
CBS Sports Network will show 20 hours of live coverage, including the Vans US Open of Surfing, Championship Tour stops and Big Wave Tour events.
In addition to the live event coverage, the broadcaster will air 15 one-hour WSL specials throughout the year.
Meanwhile, Turner's B/R Live will serve as the global surfing organisation's official destination for championship video-on-demand (VOD) content, replays and highlights.
The over-the-top (OTT) service, which was launched in March, will provide live coverage of the Founders' Cup and additional WSL events throughout the season.
"Our expanded national broadcast and live streaming platforms will help to showcase what our surf fans already know and love: surfing is an incredible sport that delivers excitement, athleticism, and engaging content," said Sophie Goldschmidt, chief executive of the WSL. "We can't wait to unveil the WSL Surf Ranch that produces the best man-made wave in history to a national audience for the first time."