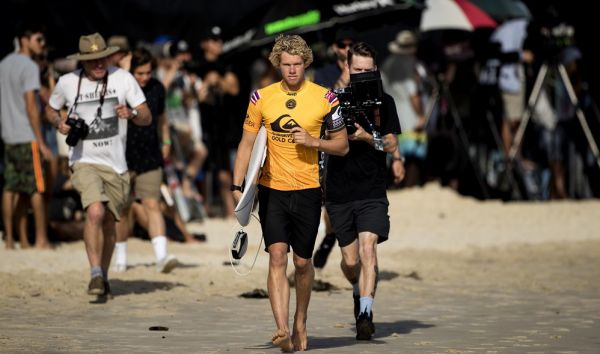 The World Surf League (WSL) has issued an apology to fans who have experienced issues when watching live streams of the global governing body's events on Facebook.
The WSL renewed its partnership with the social media giant in January in what was described as a 'game-changing' deal, making Facebook the exclusive digital home for all major WSL events in 2018 and 2019, allowing fans to watch all the live action for free.
However, the WSL has now been forced to apologise to viewers who experienced broadcast issues during the organisation's transition to Facebook over the early rounds of the Corona Open J-Bay.
The WSL says it has been working with Facebook to fix the broadcasting problem, and added that it is now offering the live stream on its desktop site, which is accessible without having to login to Facebook.
In addition, the WSL has addressed conversations about the concurrent viewership number displayed in the top-left corner of its live broadcast, stating that the number does not represent the total concurrent audience watching the event.
The WSL is serving localised ads against its programming, meaning viewers are seeing the audience total for the regional stream they are connected to. The total cumulative audience is defined as the summation of all regional streams across all platforms and connected devices, meaning fans are seeing a much lower number of people viewing than what is actually the case.