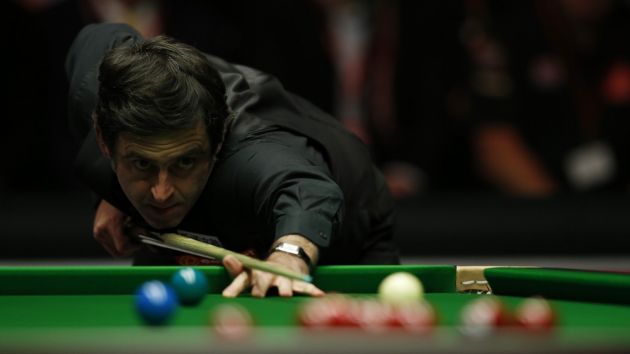 Snooker's commercial arm, World Snooker, has signed a five-year extension with the BBC to continue to show the World Championship, the UK Championship and the Masters, the sport's three most prestigious tournaments.
The British public service broadcaster will continue to provide comprehensive live TV coverage and online streaming of the three events, which are known collectively as snooker's Triple Crown.
The UK Championship is currently being played at the York Barbican. The Masters is played at the Alexandra Palace and the season-ending World Championship is contested at the Crucible Theatre, Sheffield in April and May.
"So many great moments in the history of our sport are synonymous with the coverage they have received on the BBC," said Barry Hearn, chairman of World Snooker. " The Triple Crown tournaments have a history which can't be replicated and bring something extra special to snooker fans and those watching on the BBC alike."
Barbara Slater, director of BBC Sport, said: "Snooker has been made available by the BBC since 1969 and we are delighted to continue this proud tradition until at least 2024. The new deal means that these events will continue to be televised free-to-air for many years to come, which is fantastic news for the many millions of fans around the UK."
The 2017 UK Championship began on 28th November and ends on 10th December.
Defending champion and world number one Mark Selby was knocked out of the tournament following a shock 6-3 defeat by world number 66 Scott Donaldson. With many other fancied seeds exiting early most people's favourite for the title is legendry potter Ronnie O'Sullivan.