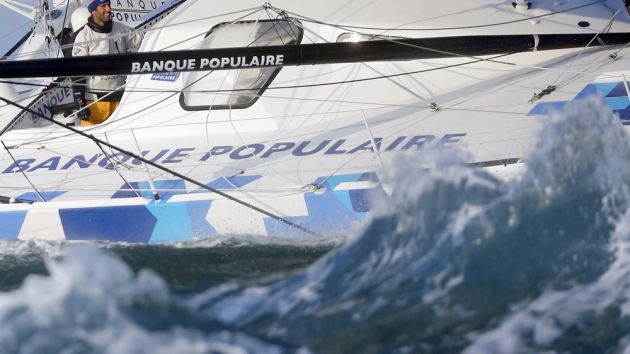 SAP has signed a four-year deal with World Sailing.
The enterprise application software giant will become the official technology partner of sailing's global governing body. The agreement will see SAP provide a range of analytics and other solutions for the World Cup Series, targeting improvements in performance for sailors on the water, the fan experience, operations for sailors and coaches, and the distribution of statistics to the media.
Each boat competing in the World Cup Series will be fitted with a tracking device to allow data to feed back from the water in real time, while wind sensors around each course will also provide live updates of sailing conditions.
"The announcement of our partnership with SAP marks the start of an exciting new era for World Sailing," said World Sailing president Kim Andersen. "There is a unique relationship between sport, technology and nature in sailing as they all work together in powerful harmony. With SAP, we have an innovative technology partner who reflects this positioning and matches our ambitions to inspire millions more people to fall in love with sailing."
Dr Stephen Lacher, the head of sponsorship innovations at SAP, added: "With one of the largest individual gatherings of classes in the world, we look forward to opening up the intricacies of the sport at this level over the next years. We will apply our data analytics and insights to further enhance the enjoyment of the sport for fans, sailors and officials. The partnership will also offer a unique test bed for future innovations."
SAP's existing sports sponsorships include a partnership with the Extreme Sailing Series.