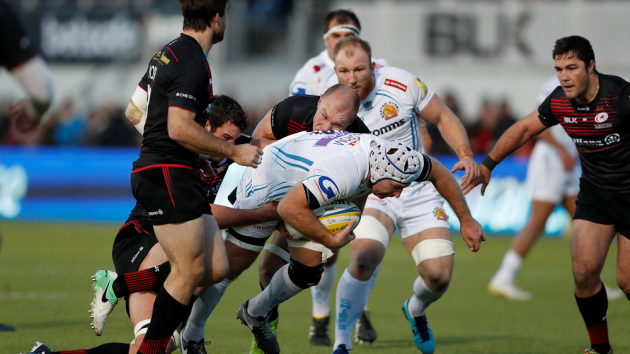 The International Rugby Players Association (IRPA), the representative body for interests of rugby union players, and World Rugby, the global governing body for the sport, have signed a memorandum of understanding which improves player representation in the sport's decision-making structures.
The agreement, which will run from 2017 to 2020, promises a 'cooperative approach to resolving key international issues', and is designed to ensure players are represented and consulted on key issues and decisions. The partnership will focus on all aspects of player welfare, including concussion, mental health and player load.
Under the terms of the MoU, World Rugby will increase the portion of rugby union's proceeds that it gives to the IRPA, with news site Inside the Games reporting that the body's financial commitment will double to UK£1.5 million (US$2 million) over three years.
The IRPA will also move its headquarters from Auckland in New Zealand to Dublin in Ireland alongside World Rugby.
Other elements of the MoU include the joint management of the Rugby Athletes' Commission and player consultation on input into the World Rugby Medical Commission Conference; an agreement to work together on collaborate projects such as personal development programmes and research projects; and involvement of players in game-related issues such as international player release, eligibility and availability, law reviews, and competition and season structure matters.
"This MoU greatly enhances our relationship with World Rugby and is fantastic news, for not only all professional players at the elite level but also for the game itself," said Omar Hassanein, chief executive of the IRPA. "It is a huge positive to have players better represented at boardroom level when key decisions are being made that affect the game of rugby.
"With IRPA acting as guardian to the entire professional player group globally, both parties are conscious that whilst interest and opinions may not always align, the strength of the relationship is in respecting the views of all stakeholders – not least the players themselves who are integral to the success of the game."
Bill Beaumont, chairman of World Rugby, added: "World Rugby and IRPA share a common vision and mission to ensure that players at all levels are at the heart of the game, and that includes in the boardroom.
"The signing of the historic first memorandum of understanding in 2007 has achieved just that through representation on key committees and working groups and via the Rugby Athletes' Commission over recent years, ensuring playing viewpoints are included in player welfare, laws and regulatory matters. Under this new MoU as a sport, we can look to an exciting future of growth and prosperity with players central to that ongoing success."