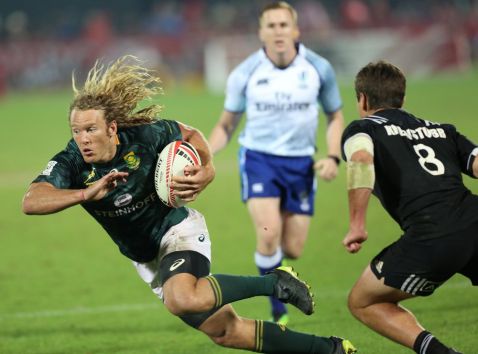 Capgemini has agreed a multi-year deal with World Rugby to become the global innovation partner of the men's and women's HSBC World Rugby Sevens Series, the governing body's annual circuit of international rugby sevens tournaments.
The company, which specialises in consulting, technology services and digital transformation, will also be a key sponsor of this year's Rugby World Cup Sevens, which takes place in the US between 20th and 22nd July.
Capgemini, which also sponsored the 2007 Rugby World Cup, will primarily be tasked with enhancing the fan experience for current and future spectators. The company will use data and infographics to augment the tournament experience in stadiums, on television and social, as well as a web series that will provide fans with access to deeper insights into the sport, the players and the teams.
Bill Beaumont, chairman of World Rugby, said: "We are delighted to be welcoming Capgemini to our growing and global commercial family for men's and women's HSBC World Rugby Sevens Series and Rugby World Cup Sevens 2018."
Paul Hermelin, chairman and chief executive of the Capgemini Group, added: "Our sponsorship of the Sevens Series combines perfectly our heritage with our global reach, in an innovative and inclusive way. It is the next chapter in the story of Capgemini's support for rugby. We are looking forward to enabling our clients to discover this fast-moving format, and I know that many of Capgemini's 200,000-strong team are excited about supporting and even playing rugby sevens in the months to come."
The next leg of the 2017/18 World Rugby Sevens Series takes place in Sydney, Australia between 26th and 28th January.