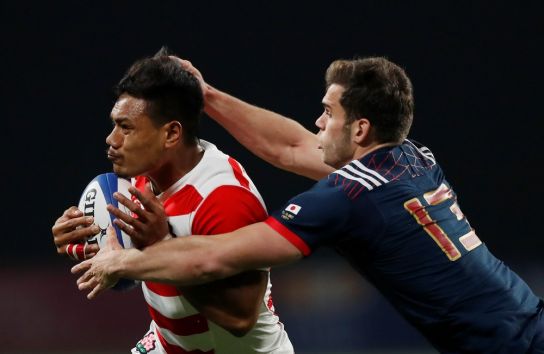 World Rugby has announced that Toppan Printing will be an official supplier of next year's Rugby World Cup in Japan.
Toppan will be the official printing services supplier of the international rugby union tournament, specifically tasked with providing its support to the competition's marketing programme. The Japanese company will also carry out a range of activations to promote the partnership.
"We are delighted to be welcoming Toppan Printing to the Rugby World Cup commercial programme for the first time as an official tournament supplier of Japan 2019," said World Rugby chairman Bill Beaumont. "They are a leading brand, a big supporter of rugby in Japan and are excited about supporting the tournament in their home market."
"It is a great honour to be able to participate as a tournament supplier of Rugby World Cup 2019 in Japan, the first Rugby World Cup to be held in Asia," added Shingo Kaneko, Toppan Printing president and representative director. "Toppan Printing will fully leverage the printing service expertise it has developed over the years to provide support for the tournament and contribute to strengthening Japan's national teams and promoting the sport of rugby."
The 2019 Rugby World Cup will be the ninth edition of the tournament, and it is scheduled to take place across 12 venues from 20th September until 2nd November.