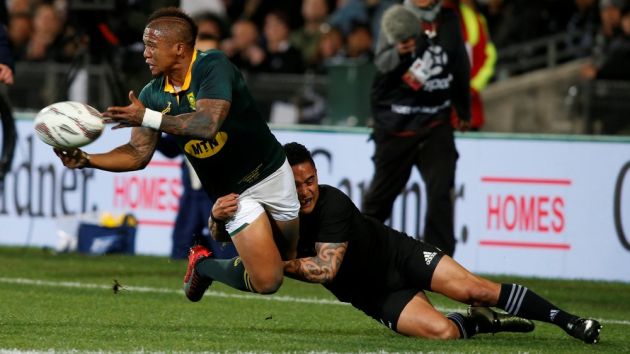 World Rugby, the global governing body for rugby union, has extended its longstanding exclusive worldwide archive partnership with IMG until the end of 2020.
The deal, which covers all of the organisation's major tournaments, will see more than 2,500 hours of content made available on the sports agency's digital platform IMG Replay, which will include archive footage from both upcoming and previous seasons and events.
The renewal will now also incorporate the Women's Rugby World Cup, World Rugby U20 Championship and the HSBC World Rugby Sevens Series.
The agreement reinforces IMG's commitment to rugby union, after the company was announced as World Rugby's global master licensee earlier this month.
Bill Beaumont, chairman of World Rugby, said: "IMG has proved itself over many years to be an excellent partner for World Rugby, helping us to grow the game in several key markets around the world. In particular, IMG's influence in making the most of the Olympic effect since rugby sevens' debut at the Games in Rio 2016 has been profound.
"With the help of the team at IMG, I look forward to more growth in 15s and sevens over the coming years as we introduce millions of new fans globally to our tournaments and other events."
Richard Wise, senior vice president of IMG Media, added: "After more than 25 years of successfully marketing Rugby World Cup's archive footage, we are delighted to extend our relationship with World Rugby to cover all of its major tournaments. Rugby's men's, women's, junior and sevens tournaments all continue to grow exponentially in size, coverage and scope, and we look forward to offering extensive footage to broadcast platforms around the world."