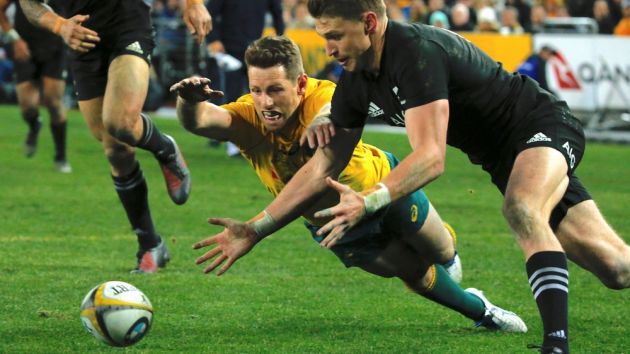 World Rugby, the global governing body for rugby union and rugby sevens, has announced a new partnership with security company Secom for the 2019 Rugby World Cup in Japan.
Under the terms of the new deal, the Japanese brand will provide security expertise to the tournament organisers to support operational delivery throughout the event.
Secom has been a long-term partner of rugby in Japan, sponsoring the country's rugby union governing body, the Japan Rugby Football Union, national rugby union competition the Top League, and Japanese rugby union team the Sunwolves.
"World Rugby is delighted to be welcoming Secom to the Rugby World Cup commercial programme family for the first time as an official sponsor," said World Rugby chairman Bill Beaumont. "Secom is a true supporter of rugby in Japan and a brand leader, and we look forward to partnering with them to channel that passion and expertise into ensuring a spectacular Rugby World Cup 2019 in Japan.
"The appointment of another global brand to the growing Rugby World Cup 2019 commercial portfolio further reflects the profile and prestige of one of the world's biggest and best-loved events."
Yasuo Nakayama, president of Secom, added: "I am excited that Rugby World Cup 2019 will be held in Japan. Sponsoring this international event, the first in Asia, is a true privilege for us and we look forward to bringing our security expertise to ensure the smooth running of the tournament. I would like to express my heartfelt gratitude to everyone involved in hosting and running Rugby World Cup 2019. I wish the event a great success and the participating players all the best."
The 2019 World Cup will be played across 12 host cities across Japan, and is due to kick off on 20th September.