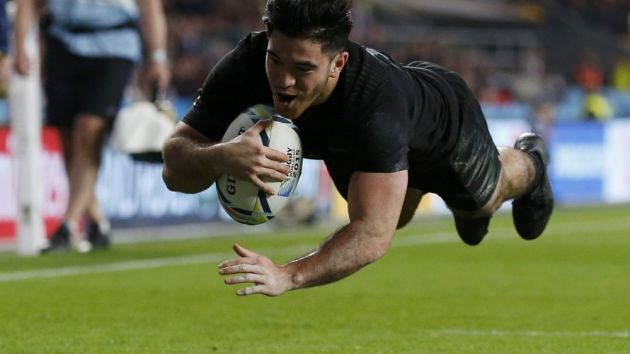 World Rugby, the global governing body for rugby union, has extended its longstanding partnership with Gilbert until 2023.
The sports equipment manufacturer will continue to be the official ball supplier for all of the organisation's premier 15s tournaments, including the men's and women's Rugby World Cups. The agreement will also cover the World Rugby U20 Championship and Trophy, along with the World Rugby Pacific Nations Cup.
Gilbert has said that it will unveil the official match ball design for the 2019 Rugby World Cup on 2nd November. The British brand, which also has partnerships with a number of national member unions, has been a supplier of the Rugby World Cup since 1995.
Bill Beaumont, chairman of World Rugby, said: "We are proud of our longstanding relationship with Gilbert that has game innovation and development at its core. We look forward to working in partnership with Gilbert through our showcase 15s competitions to further global rugby growth in profile and participation."
Richard Gray, sales and marketing director of Gilbert Rugby, added: "It is a tremendous honour for everyone at Gilbert to have been selected by World Rugby as their official ball supplier, not only for the next two Rugby World Cup tournaments but also the full range of World Rugby 15s events.
"We are particularly excited by the opportunity to support World Rugby by investing in the development of the sport in new rugby countries, as an integral part of the agreement. Coupled with our existing support of the World Rugby sevens programme, this new agreement cements the Gilbert ball at the heart of the game."
The 2019 Rugby World Cup will be the ninth edition of the event, and is scheduled to take place in Japan between 20th September and 2nd November 2019.