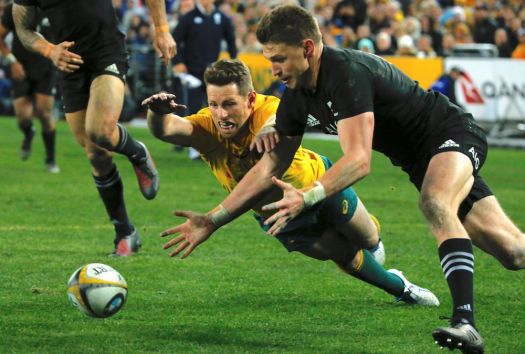 World Rugby, the global governing body for rugby union, has announced a new partnership with IMG.
The sports agency will serve as World Rugby's global master licensee, in a deal which will see the company manage the organisation's licensing and merchandising rights for the next two Rugby World Cups and other tournaments.
The long-term strategic partnership will cover both the 2019 Rugby World Cup in Japan and the 2023 edition of the flagship event, along with the Women's Rugby World Cup, the World Rugby Under-20 Championship and the World Rugby brand.
IMG will target licensees to design, produce and distribute a range of apparel, fan, lifestyle and leisure products to be sold in both the tournament host market and leading international markets. Additionally, the agency will work on the development of a World Rubgy-branded Hall of Fame memorabilia programme, and electronic and mobile games.
Brett Gosper, chief executive of World Rugby, said: "The global licensing programme plays an important role in fan engagement, enabling fans of all ages to connect to World Rugby through our major properties. With Rugby World Cup 2019 in Japan rapidly approaching, we are delighted to be partnering with IMG to deliver an exciting and attractive range of products for fans of all ages, from official apparel and merchandise to electronic games."
Bruno Maglione, president of IMG's licensing division, added: "We are pleased to take part in the amazing story that is the growth of this tournament and the sport of rugby in general. Audiences across more and more countries are taking note of rugby's constant action, athleticism and competitiveness, and the Rugby World Cup is the sport's pinnacle global tournament. Our licensing program will be anchored in both Europe and Japan and feature a great range of products for spectators and fans of all ages."