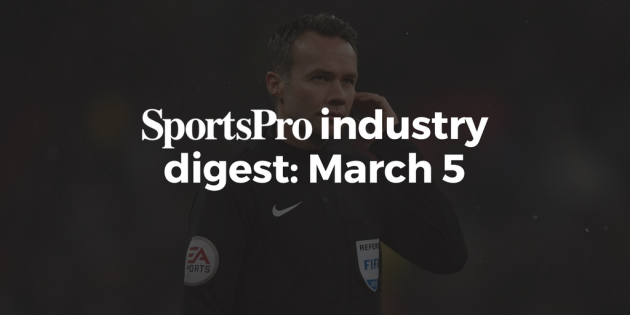 Soccer: Video replays are set to be used to help referees make key decisions at this year's Fifa World Cup in Russia after the system was approved by soccer's rule-making body, the International Football Association Board (IFAB), at a meeting in the Swiss city of Zurich on Saturday.
Fifa, soccer's governing body, had said the Video Assistant Referee (VAR) system would be used at the finals if approved by IFAB after trials this season, despite European counterpart Uefa's decision not to deploy the technology in next season's Champions League.
Gianni Infantino, the Fifa president, said the final decision on using the system at this summer's World Cup will be taken at a meeting of the Fifa Council in Bogota later in March.
"The VAR system is part of football," he told reporters. "We came to the conclusion that VAR is good for football and referees, it brings more fairness to the game. For these reasons we have decided to approve it."
The IFAB statement described the move as a 'historic step for greater fairness in football'.
In English soccer, meanwhile, Premier League giants Liverpool have announced a record annual profit of UK£39 million for 2017. The club, who made a UK£21 million loss for the year ending May 2016, benefited from a UK£30 million increase in media revenue from the first year of the new three-season Premier League broadcast deal, with commercial revenue growing by UK£20 million thanks to 12 new sponsorship agreements.
In Spain, La Liga outfit Girona and electronics company Ricoh have announced the renewal of their longstanding partnership for the fifth consecutive season.
Portuguese public-service broadcaster RTP has acquired rights to the Taça de Portugal domestic club knockout competition, as well as national team friendly matches. However, RTP has said it will end broadcasts of the Uefa Champions League following this season's tournament.
In China, NetEase Media has announced a partnership with the German Football Association (DFB) that sees the online media group acquire exclusive rights to produce videos and conduct interviews with the world champion German national soccer team during the 2018 World Cup in Russia.
Staying in south-east Asia, two Chinese Super League (CSL) clubs have announced new sponsorship deals. Chongqing Dangdai Lifan officially signed a new title sponsorship with SWM Motors, which will see the team renamed as Chongqing Dangdai Lifan Football Club SWM Team, or Chongqing SWM, for the 2018 season. Hebei China Fortune signed a strategic partnership with the car-sharing business, Fun & Cheer.
Boxing: Video streaming service Hulu has entered into a partnership with the Madison Square Garden Company (MSG) that sees it take the naming rights to The Theater at Madison Square Garden, a venue which regularly hosts boxing, including several previous world title fights.
Motorsport: Team Penske have announced that the Bodyarmour sports drink will be a primary sponsor of Ryan Blaney's number 12 Ford Fusion for the Nascar Cup Series race at Daytona International Speedway in July.
Athletics: Danish commercial broadcaster TV2 has agreed a six-year rights deal for events operated by the International Association of Athletics Federations (IAAF), with the contract running from 2018 to 2023.
Rugby: Australian rugby union team Brumbies have extended their partnership with Austbrokers Canberra. The insurance broker will become the club's back-of-shorts sponsor for the duration of the 2018 Super Rugby season.
Golf: Online customer management platform Players 1st has partnered with the German Golf Association (DGV) on a player engagement tool.
Cycling: The title sponsor of the men's and women's Tour of Britain, OVO Energy, has appointed Fusion Media to handle its cycling public relations brief in the UK.
Ice hockey: The German Ice Hockey Federation (DEB) has partnered with Eisenbach Tresore in a move that sees the safe provider becoming the governing body's 'official safety partner'.
Horse racing: Arena Racing Company (ARC) has announced a new grassroots racing series. The new Hereford Mares' Chase Series is made up of ten Class 4 races to be contested at ARC racecourses, with horses required to run in one of the qualifying races to be eligible for the series final.
Volleyball: The Association of Volleyball Professionals (AVP) and WPP-owned data-driven sports marketing agency Two Circles have announced a new partnership designed to increase fan engagement, optimise marketing and drive commercial growth.
Meanwhile the Brazilian Volleyball Confederation (CBV), in partnership with NSports, has announced the creation of the Brazilian Volleyball Channel. The new channel will broadcast the current domestic men's and women's Superliga season as well as the 2018/19 edition.
Archery: The Turkish city of Samsun has been awarded hosting rights to 2018 Archery World Cup Final in late September.
Upgrade of the day
British Airways picked a good day to announce Kyle Edmund as its new brand ambassador. Monday's latest ATP rankings update saw Edmund end Andy Murray's 12-year reign as British number one and the savvy marketing team at the UK airline thought it a good time to confirm its deal with the 23-year-old.
Edmund wrote on Facebook: 'I am very excited to be named as global ambassador for British Airways. It is a great honour to partner with one of my favourite British brands. When on board you always make me feel like I'm at home. I hope that as a team, we keep the British flag flying high.'
Kyle Edmund has become a brand ambassador for British Airways (Picture: David Dyson)
Our industry digest will update throughout the day as deals break so check back to make sure you do not miss a story