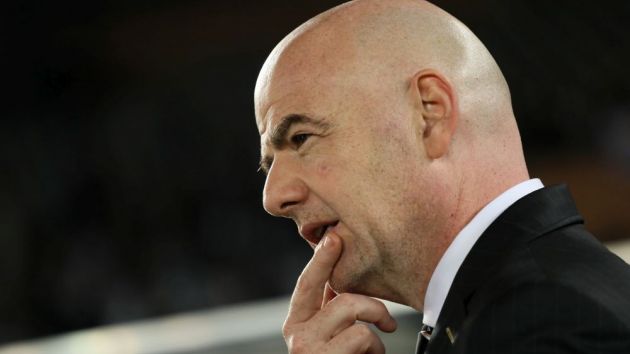 The value of Fifa World Cup sponsorship has dropped between the 2014 national team soccer tournament in Brazil and this year's event in Russia, according to research by Nielsen Sports.
The sports research company's World Football Report 2018 finds that Fifa sponsorship revenue fell from US$1.629 billion from the 2014 competition, to a predicted US$1.450 billion for Russia 2018. However, it should be noted that second figure is Fifa's budgeted amount, which it ultimately hopes to exceed.
Nielsen concludes that the 2015-18 sponsorship cycle was a "tougher sell" than for the previous two World Cups, but said that new sponsors, including several from China, had "helped Fifa weather the storm."
The vast majority of World Cup sponsors are from Europe, North America and Asia, and, while African companies agreed deals during the 2010 South African World Cup cycle, and South American companies did so around Brazil 2014, neither region agreed deals for Russia 2018.
Nielsen found that Asian sponsors are growing in prominence, and account for 39 per cent of deals at Russia 2018. Chinese sponsors have filled the gaps left after a number of long-term Fifa backers, including Johnson & Johnson, Castrol and Continental, ended their association with soccer's global governing body in the wake of the corruption scandal in May 2015.
China's largest commercial property company, the Wanda Group, for example, is one of Fifa's seven official partners, while three of the tournament's official five sponsors are Chinese: TV and fridge maker Hisense, smartphone developer Vivo, and dairy firm Mengniu.
Neilsen concludes that "Fifa's Chinese deals can be seen as the country's corporations rowing behind the national effort to develop the game and attract the World Cup."
China is widely expected to bid to host a future World Cup, and is planning to build 70,000 soccer pitches by 2020.
Simon Chadwick, professor of sports enterprise at Salford University, told the Guardian: "As Fifa is now seen as a toxic brand that many western companies do not want to be associated with, China is seizing the opportunity.
"The Chinese view of ethics and governance is different to western standards, and it is very easy for Chinese companies to say 'Fifa has moved on'."
The value of World Cup sponsorship may have fluctuated recently, but overall it has grown strongly in the past two decades with Fifa's 2015-2018 cycle revenues representing more than twice the amount for the 1999-2002 period.
"Fifa will be hoping to return to growth in the cycle leading up to the 2022 World Cup in Qatar," said Nielsen Sports' managing director Glenn Lovett. "It can probably look forward to support from Middle Eastern brands seeking to capitalise on the region's first World Cup.
"The organisation will also be hoping for a positive response from sponsors to the 'Fifa 2' modernising reforms introduced by president Gianni Infantino in 2016."