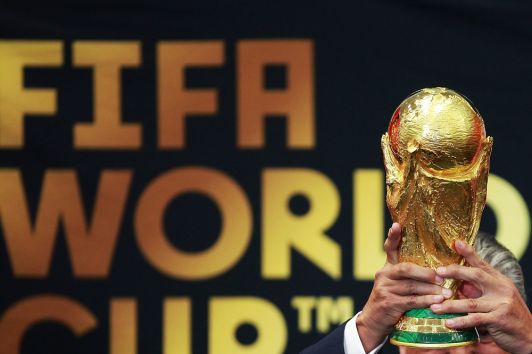 Pay-TV broadcaster SportsMax and telco Digicel have picked up rights in the Caribbean to this summer's Fifa World Cup through a sublicensing deal with pan-regional network DirecTV.
The agreement, which covers 22 countries, includes English and Spanish language media rights to all 64 matches from the flagship international soccer tournament in Russia, which takes place from 14th June to 15th July.
The deal follows similar arrangements for the 2006, 2010 and 2014 editions of the competition, ensuring that coverage will be broadcast in the region on a combination of free-to-air TV, broadband, pay-TV, radio and mobile.
In addition to live coverage of matches, SportsMax will have a dedicated Fifa World Cup channel available online with over 700 hours of live programming and analysis.
"Our partnership with DirecTV has allowed us to take the game of football to the people who love it most, whether they are at home watching TV, in the car listening to the radio, or on the go with their smartphones and mobile devices via PlayGo," said Olly McIntosh, chief executive of SportsMax. "Broadcast rights vary in each of the countries, but altogether include free-to-air, broadband, pay-TV, radio and mobile platforms — offering more people more options to support their team."
The countries included in the rights agreement are: Anguilla, Antigua and Barbuda, Aruba, Barbados, Bermuda, British Virgin Islands, Cayman Islands, Dominica, Guyana, Grenada, Haiti, Jamaica, Montserrat, St Kitts and Nevis, St Lucia, St Vincent and the Grenadines, Suriname, Trinidad and Tobago and Turks and Caicos.