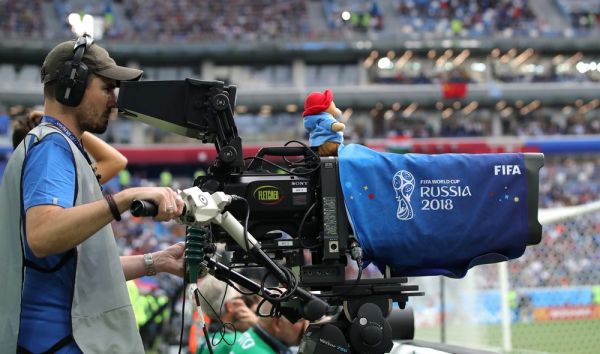 Riyadh-based satellite provider Arab Satellite Communications Organization (Arabsat) has denied reports that it has been distributing feeds from BeoutQ, a pirate channel operating in the Middle East and North Africa (MENA) which several global sporting bodies have accused of stealing premium content.
The move comes after Fifa, soccer's international governing body, confirmed last week that it was taking legal action in Saudi Arabia against BeoutQ for illegally distributing the recent World Cup. Two statements issued by Fifa about BeoutQ had not directly mentioned Arabsat, but the satellite provider says it is responding to claims that the channel has been operating on its frequencies.
Arabsat was widely reported to be the provider distributing the channel in the Arab Gulf state, but the company says it sent a letter to Fifa on 15th July stating that an investigation by 'seven independent satellite communications experts' confirmed that its satellite frequencies had not been exploited by BeoutQ to illegally broadcast matches from the international soccer tournament.
'Arabsat has always been confident that our satellite network has not been used by BeoutQ,' said Arabsat chief executive Khalid Balkheyour in the statement, which demanded an apology from Fifa.
Fifa's decision to take legal action against BeoutQ was welcomed by officials in Saudi Arabia, despite the fact that the country has been accused of operating the channel by Uefa, Formula One and world tennis bodies the ATP and International Tennis Federation (ITF).
It remains unclear who owns or operates BeoutQ, although it is widely suspected to be based in Saudi Arabia, which was unable to officially broadcast the World Cup due to the ongoing trade ban between the country and Qatar, which means BeIN Sports, the media giant which held the rights to the tournament in the MENA region, is not available in Saudi Arabia.