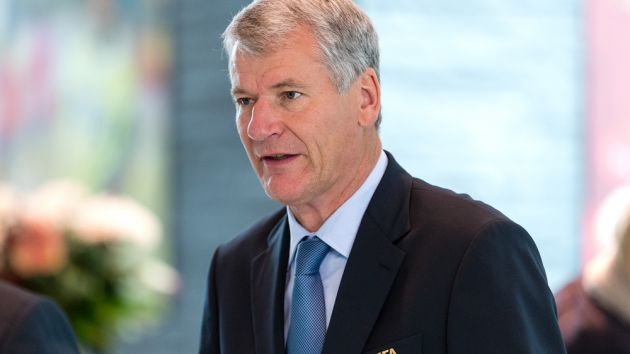 David Gill, a Fifa vice-president and former chief executive of English soccer club Manchester United, has hinted that the new World Cup voting process would give England a strong chance of successfully bidding to host the 2030 tournament.
Back in 2010 England spectacularly failed to secure the 2018 World Cup when Russia was awarded the tournament by the scandal-ridden and now defunct 24-member Fifa executive committee.
Following the fallout from the ensuing scandal, the 2026 awarding process saw each of the 203 eligible Fifa member federation given equal voting rights, with the results shown on a screen to the public just minutes after the decision was announced.
Speaking after the combined United Bid of the US, Mexico and Canada beat rivals Morocco to secure the right to host the 2026 World Cup, Gill said: "What [the new process] does is gives great confidence that the procedures in place now are appropriate and relevant.
"If you've got a product then it's up to the company selling that product to actually demonstrate what's required, review that and then come up with the answer.
"Both bids were very good but if you are four out of five versus 2.7 out of five – what is best for football – the best bid has won."
Uefa president Aleksander Ceferin even raised the possibility of a joint bid between England, Scotland, Wales and Northern Ireland, although he acknowledged that the infrastructure of English soccer could easily host the 48-team tournament on its own.
"It's always a bit stronger bid with more countries," he said. "But at the same time if we are talking about England with their infrastructure they can host on their own or with the rest of the UK."