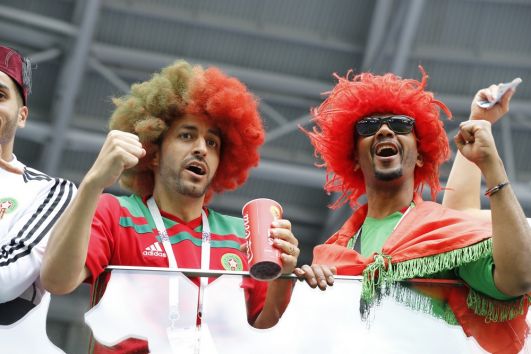 Morocco has confirmed that it will bid to host the 2030 Fifa World Cup after missing out on the right to stage the 2026 edition of the international soccer showpiece.
King Mohammed VI of Morocco said he wants the nation to make another attempt bring the World Cup to the country for the first time, despite five previous unsuccessful bids to host the tournament.
The announcement comes after Morocco lost last week's vote to host the 2026 World Cup to the joint bid from the USA, Canada and Mexico. The United Bid received 134 Fifa Congress votes to the African nation's 65.
Despite being turned down for a fifth time, confirmation of a Moroccan bid for the 2030 World Cup came from a member of the 2026 bid committee, Moncef Belkhayat.
"I'm delighted his Majesty King Mohammed VI has taken the decision to make Morocco a bid nation for World Cup 2030," he told the BBC.
"That shows that Morocco is a country of openness, tolerance and shares values of the world, making football a key driver for social development and economic growth.
"It shows also our perseverance to do better and better for the sake of Morocco and worldwide football."
Despite missing out on the 2026 World Cup, the Moroccan bid team has confirmed that it will press ahead with projects included in its bid book, including stadiums and hotels, which could make the country a more attractive host when the voting process for the 2030 World Cup takes place.