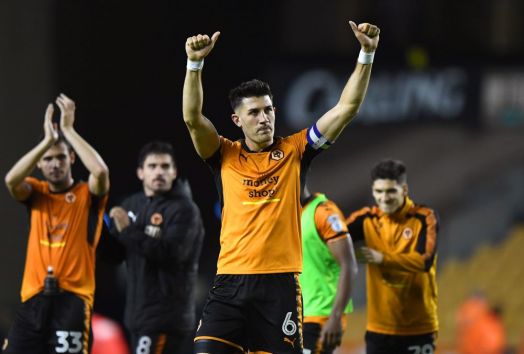 Premier League soccer outfit Wolves have partnered with English digital agency Reech to create an app designed to help the club's young players to remain updated with their schedules.
Reech, based in Shrewsbury, has created the app for members of Wolves' academy and their families to have easy access to their training timetables, as well as coaching tips and any preparation for forthcoming fixtures.
The app also includes videos of training exercises, explanatory footage of tactical formations, nutritional suggestions and sports science advice.
Reech technical director James Brinkler said: "Wolves originally approached us to help them create a digital manual they could use but soon realised that with our expertise, we could help them further within their academy.
"They strive to do everything at the highest level at the academy, but with so many young players and families involved, they realised they needed a better way to keep everyone up-to-date with weekly activities.
"We've worked closely with the club, its coaches and operations staff throughout to ensure we managed to capture all of the different functions they wanted available to their academy teams.
"The club has been piloting it for nine months now and we will be launching an updated second version in August – just in time for the start of their return to the Premier League."
Wolves academy manager, Gareth Prosser, added: "Technology is a massive part of football – and life in general - these days and we wanted to really embrace it in the best way possible. Contact with players and families is important for us, as is the way we educate and inform our young players about the philosophy and culture of the club.
"The app will allow us to communicate with academy members in the most effective way possible. Previously, we would just send out emails to our academy players and their families, which wasn't ideal.
"Some of our young players live away from home with host families, so the app will also allow their families back home to keep up with their child's progress."
Wolves, who are owned by Chinese company Fosun International, will play in the top tier of English soccer for the first time since 2012 after winning the Sky Bet Championship last season.