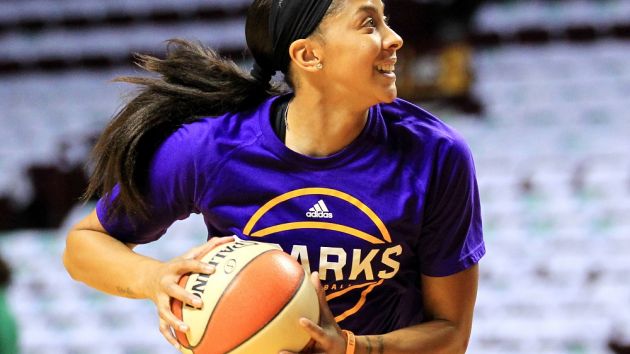 Eight sports organisations in the US and Canada have agreed to partner on an initiative that aims to empower female athletes.
The ShelS project is designed to increase each league's resources, viewership and attendance, as well as to attract new players to female sports.
ShelS involves the Women's National Basketball Association (WNBA), Women's Pro Fastpitch League, the US Tennis Association and Canadian Women's Hockey League, among others.
In a statement on its website, ShelS writes that its aim is to use 'the power of women's sport to create a future of, by, and for strong women'.
WNBA president Lisa Borders told the Associated Press news agency that the commissioner of each league involved in the project has agreed to come to each other's events as a show of solidarity across women's sport.
"This is one of many things that the WNBA will do, and continue to do, to use our platform to perfect our craft in basketball and additionally serve beyond the court," said Borders. "We're building communities, making young girls and women stronger, and by definition making communities stronger."
The leagues plan to use social media to promote the movement and support each other's voices, as well as agreeing a partnership with not-for-profit organisation Fast and Female, to create a fund for young athletes fund in the US and Canada.