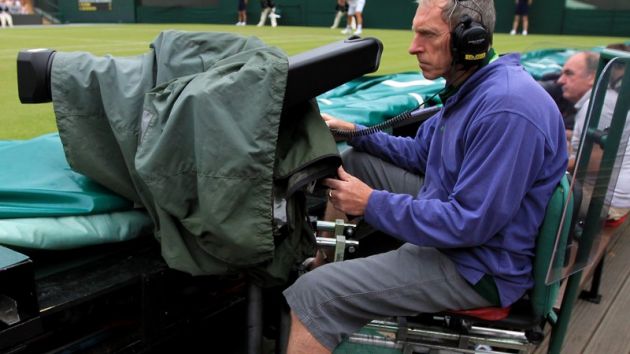 The All England Lawn Tennis Club (AELTC) has outlined plans to take over from the BBC as the host broadcaster of its own annual Grand Slam tournament at Wimbledon.
Starting from the 2018 edition of the competition, Wimbledon Broadcasting Services (WBS) will have full control over the TV cameras and broadcast output worldwide.
The BBC will still retain the exclusive live broadcast rights to Wimbledon in the UK while no longer shouldering the burden of the production costs. The BBC will continue to work closely with WBS on their domestic coverage, but final decisions will now lie with representatives from the AELTC who can tailor the content to a global audience.
Paul Davies, the former lead executive producer at the BBC who joined the AELTC in 2015, is expected to head up the new division.
The decision follows the example set by Tennis Australia, which brought its own TV production for the Australian Open in-house in 2015, and is reflective of trends across the sport industry with rights holders increasingly looking to take greater control over their own content.
Operating as its own host broadcaster will allow the AELTC to do much more with its growing digital platforms, though live coverage of matches will be limited thanks to existing long-term exclusive broadcasting deals. Currently, through its website and app, Wimbledon offers an augmented reality (AR) experience which allows fans to watch the practice courts, usually closed to public viewing.
The 2017 edition of the Championships, Wimbledon closed on Sunday, with Roger Federer winning a record eighth title in the men's singles. The previous day, Spanish star and SportsPro most marketable athlete Garbiñe Muguruza claimed her first Wimbledon title, beating Venus Williams in straight sets.