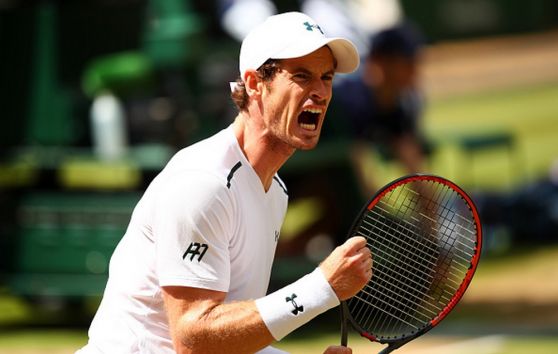 The Wimbledon Championships tennis tournament is set to use artificial intelligence (AI) to put together its highlights packages this year.
IBM, the official digital partner of the Grand Slam tournament, will use its Watson AI platform to recognise players' emotions, which it will combine with an analysis of crowd noise, players' movements and match data to help edit video.
Those video clips will then be provided to the All England Lawn Tennis Club, the organiser of Wimbledon, for uploading to its official website, apps and social media channels.
IBM says it aims to package up highlights from Wimbledon's six main show courts within five to ten minutes, speeding up a process which would usually take hours.
"Recognising player emotion is based on analysis of the broadcast video, and on looking for gesticulation - so for example fist pumping, arms aloft, hand shaking at the end of a match, and strong demonstrations of emotion such as shouting," said Sam Seddon, programme executive at IBM.
"It is a combination of factors - we also look at the level of fan interest in a particular match, match data, and audience applause from during a game."
This year's Wimbledon Championships will be the 132nd edition of the tournament, and is due to take place between 2nd and 15th July.
IBM's AI platform is being used in a similar capacity by US broadcaster Fox during the ongoing Fifa World Cup in Russia, with a browser-based fan-friendly social tool also being offered for free online.