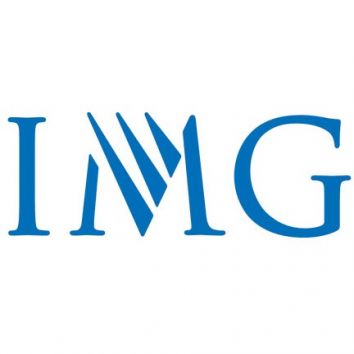 Talent representation and sports marketing giant IMG Worldwide has been sold to entertainment talent agency William Morris Endeavor Entertainment (WME) for a reported US$2.3 billion.
Beverly Hills-based WME, which is best known for representing Hollywood A-Listers such as Matt Damon and Ben Affleck, is 31 per cent owned by private equity firm Silver Lake Partners. Alongside WME and Silver Lake, Mubadala Development Company is a minority investor in the transaction.
"IMG has incredible strategic value to WME," said the company's co-chief executives Patrick Whitesell and Ariel Emanuel. "The brand's global reach, outstanding management team and leadership across sports, fashion and media are a strong complement to our business.
"We are honoured to build on the legacy of founder Mark McCormack and recent owner Ted Forstmann. Supported by Silver Lake's continued partnership, WME and IMG together will deliver a broad range of opportunities and resources to the companies and talent we collectively represent."
Though subject to customary closing conditions, the transaction ends a protracted auction process which began last summer and has been the subject of much speculation across the sports industry. A long list of bids had reportedly been whittled down to around ten, with CVC Capital Partners, the private equity firm that owns Formula One, thought to have been leading the race.
The acquisition of IMG gives WME a strong foothold in the sports business, where it has had little presence up until now. It also gives the company significant means to compete with rival firm Creative Artists Agency, which has built a sizeable sports division since setting up CAA Sports in 2006.
According to a statement released on Wednesday, 'WME and IMG together will have an unparalleled client roster; a broad relationship base with sponsors, brands and broadcasters; and marquee assets in sports, events, film and television, and fashion.'
Founded in 1960 by American lawyer Mark McCormack and acquired by Forstmann Little & Co for US$750 million in 2004, New York-headquartered IMG currently has 3,500 employees globally.
It boasts a well-established media arm, a growing events management business, a thriving college division, IMG College, in the United States and a handful of joint ventures in key emerging markets such as Turkey, Brazil, China and India.
While IMG has lost several of biggest name sports clients in recent months, including tennis stars Roger Federer and Rafael Nadal, it still represents a number of high-profile athletes such as Novak Djokovic, Maria Sharapova, Joe Mauer and Peyton Manning.