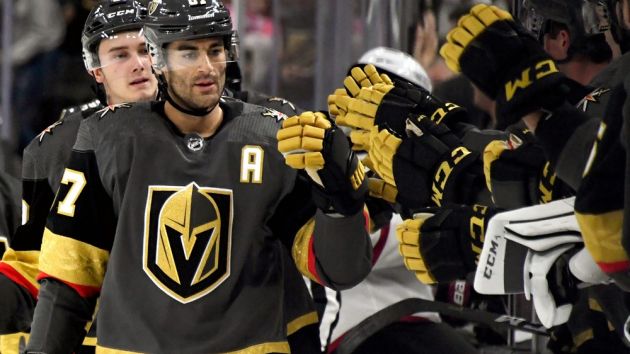 The Vegas Golden Knights have claimed the first betting partnership in the National Hockey League (NHL) through a multi-year deal with sportsbook operator William Hill US.
The agreement will see the company benefit from a TV visible dashboard, an away game viewing party, in-arena signage and the display of updated league-wide odds on the centre-hung scoreboard during intermissions at the ice hockey franchise's T-Mobile Arena. The Golden Knights are the second Vegas sports team to partner with William Hill, joining the United Soccer League's Las Vegas Lights who penned a deal back in June.
The Golden Knights and William Hill also said they plan to collaborate on engaging with fans through a variety of media, advertising and promotional platforms.
"We are always looking for innovative ways to engage different segments our fanbase and provide a unique fan experience," said Vegas Golden Knights president Kerry Bubolz.
"Like the Vegas Golden Knights, William Hill US is a proud 'Vegas Born' organisation. This partnership between a major professional team and a sportsbook operator is a historic, landmark agreement and we are delighted to be leading the way with William Hill in this space."
The move comes after May's US Supreme Court ruling to overturn 1992's Professional and Amateur Sports Protection Act (PASPA), a legislation which restricted sports betting primarily to Nevada.
Since then, Delaware, Mississippi, New Jersey and West Virginia have all opened sportsbooks, while a number of major US sports leagues have relaxed their stance on gambling partnerships.
"We could not be more excited to partner with the Golden Knights," added William Hill US chief executive Joe Asher. "We are headquartered in Las Vegas and have seen first-hand what this team has done for our community.
"William Hill is the leader in the US sports betting market and we are proud of the fact that this is the first sponsorship agreement between a sportsbook and an NHL team in the country. We appreciate the leadership of Bill Foley and his Golden Knights management team in bringing a winning franchise to Las Vegas and always working to make the in-game experience the best anywhere."
The Vegas Golden Knights are about to embark on their second NHL season after narrowly missing out on making history in their inaugural campaign, losing to the Washington Capitals in the Stanley Cup finals. They begin the new season at home to the Philadelphia Flyers on 4th October.