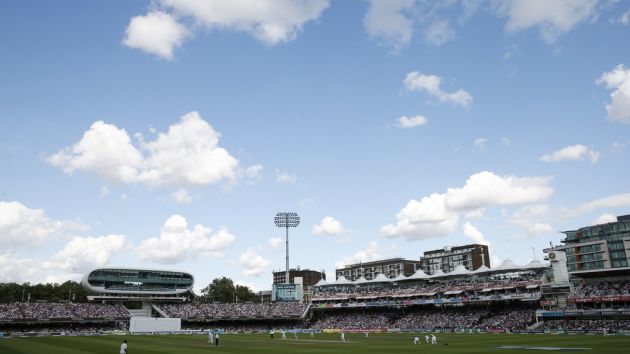 The Marylebone Cricket Club (MCC), owners of Lord's Cricket Ground, have announced a partnership with architect firm WilkinsonEyre for the next stage of the venue's redevelopment.
WilkinsonEyre, which won the contract during a competition against four other design firms, will design and rebuild two new stands at the historic north-west London ground. The redevelopment will focus on the Compton and Edrich stands at the Nursery End, and will enable those areas to accommodate more seats.
The firm is due to begin work on the design immediately, with plans for construction to commence in 2019 if the plans are approved by Westminster Council and MCC members.
Design firm Populous has also put forward plans to rebuild two further stands to provide an additional 1,082 seats.
WilkinsonEyre's proposal marks the latest stage of a US$270 million redevelopment plan of Lord's, which first began in 2015 and aimed to transform the facility into the 'finest cricket ground in the world'.
In 2017, Lord's opened the revamped two-tier Warner Stand that increased the venue's overall capacity and provided covered seating for fans.
"The standard of competition for this project was extremely high and the interview panel was delighted with the quality of the submissions from all five firms," said Guy Lavender, chief executive and secretary of MCC.
"WilkinsonEyre presented a beautifully crafted design of two new stands which pays great respect to the existing Media Centre and yet delivers sufficient height to accommodate significantly more public seats than the existing structures.
"Their design really excited the members of the panel, who were unanimous in their view that the WilkinsonEyre scheme would be the most fitting for Lord's."