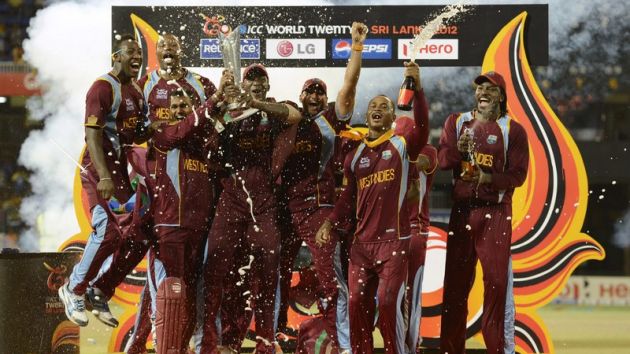 The West Indies Cricket Board (WICB) has announced Confident Group as a sponsor of the West Indies for two upcoming short-form tournaments.
The Bangalore-headquartered conglomerate, which has interests in infrastructure, hospitality, aviation, entertainment, education and health care, will support the West Indies team set to travel to England for next month's ICC Champions Trophy and to Bangladesh for next year's ICC World Twenty20.
"We welcome Confident Group as our team sponsor for these two mega world cricketing events," said Michael Muirhead, the chief executive of the WICB. "The West Indies Team, having won the World Twenty20 in 2012 is one of the most attractive teams for a sponsor to be associated with in international cricket at the moment and we are delighted to have the Confident Group on board."
Dr Roy CJ, the chairman and managing director of the Confident Group, added: "As a group, we see and believe that there exists tremendous value in being associated with a talented, high profile and lively team like the West Indies.
"The West Indian team boasts of cricketing legends from time immemorial and the confidence the current team exudes is surely something that energises us as a brand as well. Cricket has undergone a sea change over the years and the sheer reach of the game forms a perfect fit in our business expansion plans as well."
The agreement was facilitated by Total Sports Asia (TSA). The company's vice president of sales and marketing, Tuhin Mishra, said: "This is yet another landmark deal from TSA's stable and the very first for any Indian brand like Confident Group who is reaching out to a global audience through West Indies cricket sponsorship."