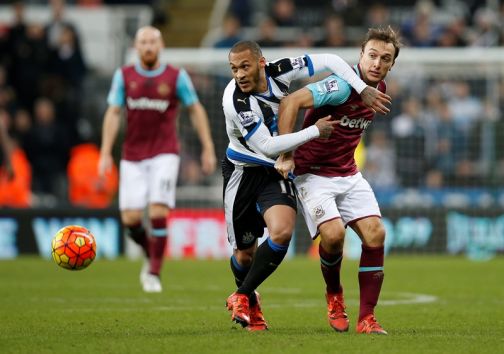 The offices of two leading English soccer clubs have been raided as part of an investigation into suspected criminal tax fraud.
Premier League side West Ham United and Newcastle United, who secured promotion from the second-tier Championship to the top flight this week, are both the subject of a probe led by the UK tax authority, Her Majesty's Revenues and Customs (HMRC). Newcastle's managing director, Lee Charnley, has reportedly been arrested.
According to HMRC, 180 officers were involved in raids across the UK and in France, where national authorities have been cooperating. Documents pertaining to business and financial records have been seized, along with computers and mobile phones. The premises searched include Newcastle's St James' Park home ground and their training facilities at Darsley Park in Benton, and the London Stadium, which served as the Olympic Stadium for London 2012 and has been the home of West Ham since the start of this season.
There has been no confirmation of the focus of the investigation with HMRC saying only that it related to suspected income tax and national insurance fraud, but the news of activity in France has led some British media outlets to indicate that it could involve transfer deals between the two clubs and teams in France. Both West Ham and Newcastle have signed a number of French players in recent seasons, with the latter particularly prolific in recruiting from across the Channel.
An HMRC statement read: 'This criminal investigation sends a clear message that, whoever you are, if you commit tax fraud you can expect to face the consequences. As this is an ongoing investigation HMRC is unable to provide any further detail at this time.'