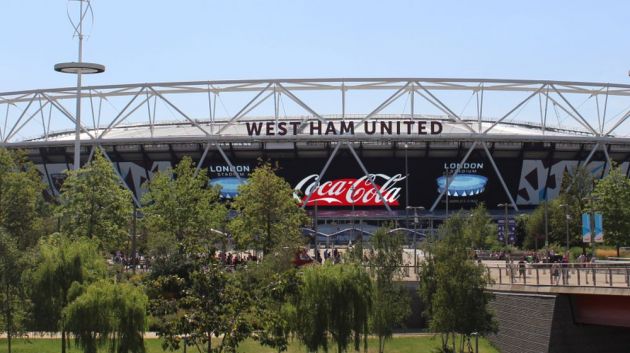 The London Stadium has partnered with beverage giant Coca-Cola European Partners (CCEP) to become the soft drink partner of the venue until 2023.
The five-year deal will see a full range of Coca-Cola products served at all events at the stadium originally built for the 2012 Olympic Games in London. Coca-Cola Zero Sugar, Diet Coke, Coca-Cola Classic, Fanta, Sprite and Abbey Well water will all be offered at all of West Ham United's Premier League home games, as well as at athletic meets and summer concerts held at the stadium.
In June 2019, the London Stadium will also become the first venue in Europe to host a Major League Baseball (MLB) fixture, with the Boston Red Sox take on the New York Yankees twice in consecutive days.
Graham Gilmore, chief executive of the London Stadium, said: "Our priority is to provide all guests to London Stadium with the best possible quality and range of beverages, and Coca-Cola's range of products, reputation and pedigree in major sporting and music events meant that despite competition, they were the best possible partner for the venue.
"Coca-Cola is a truly global brand, and a perfect fit for London Stadium. We are looking forward to working closely together to further enhance the offering and event day experience for everyone visiting London Stadium"
Kelly Healing, senior manager for leisure at CCEP Great Britain, added: "Coca-Cola European Partners is delighted to have signed a new long-term contract with London Stadium. The stadium and our products have some great history – starting in 2012 at the Games.
"We look forward to partnering with the London Stadium as it evolves and grows as a world class stadium, that hosts some of the planets biggest and most exciting music and sporting stars – as well as continuing to support and inspire a new generation of athletes."
English soccer club West Ham moved into the stadium in 2016, four years after the venue staged the track and field events at the Olympic Games.