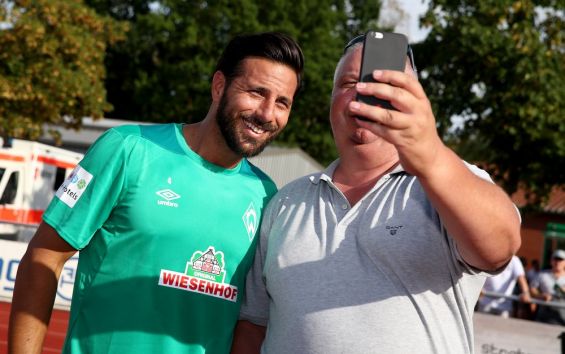 Top-flight German soccer side Werder Bremen have teamed up with Onside in a move that sees the Hamburg-based agency take on an organisational brief for the club's pre-season preparation for the next four years.
The long-term collaboration, which begins immediately, will cover the scheduling of friendly matches, training camps and tournaments, both nationally and internationally.
Onside was actively involved in the Bundesliga club's preparations for their upcoming season, which begins on Saturday with a home fixture against Hannover 96.
"The preparatory stages are some of the most intense weeks of the year and they are a logistical challenge, so we are happy to have a competent agency at our side to organise our training camps and test matches, with responsible people and network experience," said Werder chief executive Frank Baumann.
"For many years, I have had a very close relationship with Werder Bremen and the people involved," added Henning Rießelmann, Onside's managing director. "That's why I'm delighted about the trust and cooperation that has been expressed over the next four years."