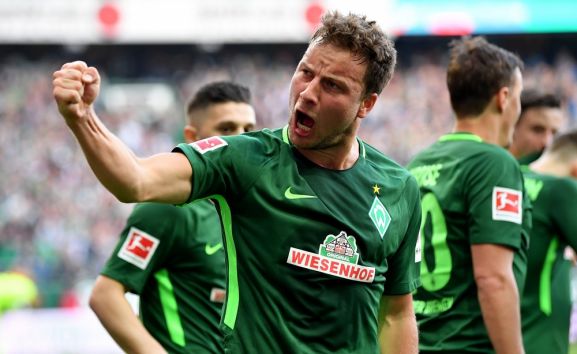 Top-flight German soccer outfit Werder Bremen have joined the likes of Paris Saint-Germain and Schalke 04 by teaming up with Stark eSports to enter the competitive gaming industry.
The Bundesliga team's Werder Esports division will officially launch with a team in the Fifa 19 soccer video game series, which is due to be released in September.
Werder's head of content and digital Domink Kupilas will be the project manager of the new operation, with Stark set to oversee the esports division and its social media activity.
"We deliberately chose to join Fifa because it combines real and digital football," said Kupilas. "It is a very authentic step from our point of view. By joining Fifa, we want to add a complementary, digital chapter to our long tradition."
Werder have also used the new venture as an opportunity to expand their partnership with poultry products manufacturer Wiesenhof, which will now serve as the shirt sponsor of both the club's men's first team and their esports outfit.