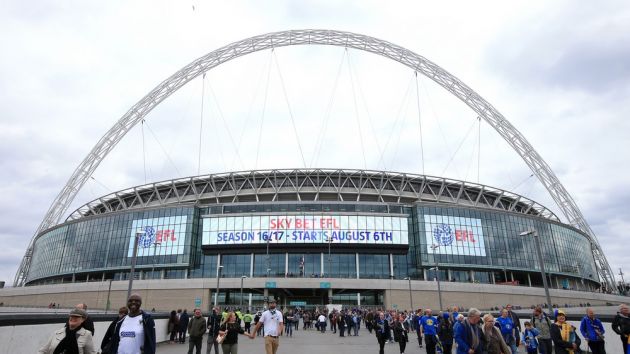 London's Wembley Stadium will become the first sports stadium in the UK to offer contactless ticketing for fans.
The system, which will be powered by global ticketing technology specialists Fortress GB, will allow fans to enter live events with contactless tickets added to the Apple Wallet mobile app on their iPhone or Apple Watch.
Starting from 2018, contactless ticketing will be integrated across the stadium's entire ticketing platform with the intention of enhancing security and offering more personalised engagement with fans.
The announcement comes after a number of customers successfully trialled the technology during the England national soccer team's recent friendly games at home to Germany and Brazil.
Paul Smyth, head of ticketing for the Football Association (FA), English soccer's governing body and the owner of Wembley Stadium, said: "We're delighted that Wembley Stadium is one of the first global venues to work alongside Fortress GB and Apple to bring this technology to fans, and we are committed to providing this technology across our ticketing platform for all events in 2018, onwards.
"The innovation strengthens our aspiration to be the digital leader in supporter entry, establishing greater one-to-one contact with the consumer and making it easier and safer for all."
The new technology will be rolled out for the first time during England's game against Italy on 27th March 2018.