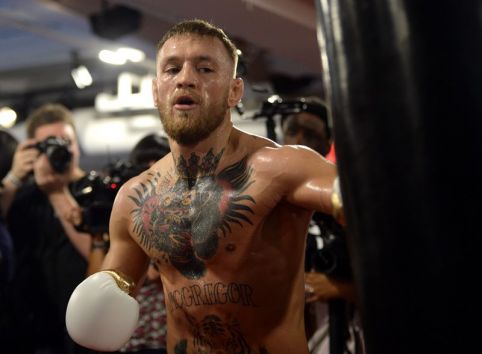 Boxing: OTT sports subscription service Veqta has secured the live broadcast rights in India to Saturday's boxing match between unbeaten former multi-weight world champion Floyd Mayweather and Conor McGregor, a mixed martial arts fighter who is a two-weight world champion in the UFC. The contest, which is Mayweather's 50th and McGregor's first as a boxer, will be taking place at Las Vegas' T-Mobile Arena and will be available live to all Veqta subscribers at around 9am Indian time on Sunday morning.
Golf: US golf's senior PGA Tour Champions has secured a three-year naming rights deal with Ally Financial for a new tournament at the Warwick Hills Golf & Country Club in Michigan. The inaugural Ally Challenge will be played from 10th to 16th September and will boast a US$2 million purse.
Athletics: PGA Reach, the charitable foundation created by golf's PGA of America, will be an official charity partner of the 2017 TCS New York City Marathon on 5th November.
Hockey: Mineral water brand Harrogate Water has agreed a three-year sponsorship deal with England Hockey and Great Britain Hockey. The partnership will also see the Yorkshire-based company become the official water of the 2018 Women's World Cup, which is being played at London's Lee Valley Hockey and Tennis Centre in the Queen Elizabeth Olympic Park from 21st July to 5th August.
Netball: Cereal group Kellogg's has agreed a deal with Netball New Zealand that will see its Special K brand become the official breakfast partner of the women's national team, the Silver Ferns.
Handball: LeoVegas Sport has become the new betting partner of Germany's DKB Handball-Bundesliga in a two-year deal.
College sports: Kindred Communications has renewed and expanded its radio partnership with IMG College and Marshall University Athletics until the end of 2026. The deal will see the WDGG 93.7-FM The Dawg and WRVC 94.1-FM and 930-AM stations continue to broadcast Thundering Herd men's football and basketball games, selected events in Olympic sports and baseball, and coaches' shows.
Cricket: Gambling brand World Sports Betting, which is the title sponsor of the Cape Cobras Twenty20 team in South African domestic cricket, has confirmed that it will also sponsor the side when they compete as Western Province in the continental Africa T20 Cup.
Horse racing: Sports betting company Grosvenorsport has become a sponsor of the UK£100,000 Celebration Mile at the UK's Goodwood Racecourse on Saturday 26th August.
Winter sports: Nutritional supplements producer Thorne Research has agreed a deal with USA Curling in the run-up to the PyeongChang 2018 Winter Olympic Games. The organisation's members will have the chance to buy Thorne Research products at a discounted rate through the USA Curling website.
Ice hockey: Chinese construction company Citic Construction Co has become a sponsor of the Belarusian Ice Hockey Federation for the 2017/18 season.