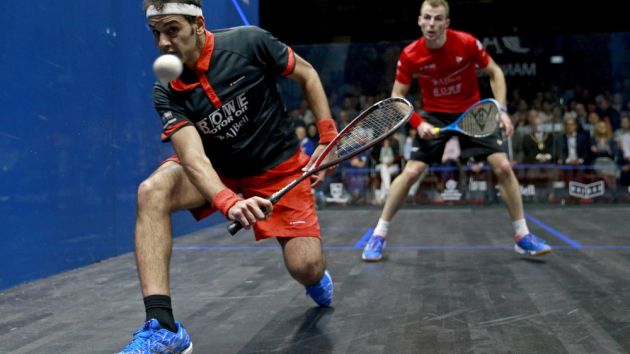 The Professional Squash Association (PSA) and the World Squash Federation (WSF) have appointed Weber Shandwick to support their bid for squash to be included in the 2024 Paris Summer Olympic Games programme.
Under the terms of the partnership, the global communications firm will provide strategic counsel and global public relations for the squash governing bodies' bid to be included in an Olympic Games for the first time.
The campaign for inclusion follows the signing of a Memorandum of Understanding (MoU) between the WSF and PSA in September, which allows the two organisations to work together towards the development of squash on a global scale.
Squash applied for inclusion at the 2012, 2016 and 2020 Summer Olympic Games, but was unsuccessful on each occasion.
Weber Shandwick has over 20 years of experience of Olympic Games campaigns, having supported Sochi and Tokyo's successful bids to host the 2014 Winter Olympic Games and 2020 Summer Olympic Games respectively, as well Beijing and Los Angeles' bids for the 2022 Winter Games and 2028 Summer Games.
"Becoming a Summer Olympic medal sport has been a long-time dream and goal for the sport of squash," said Jacques Fontaine, president of the WSF. "We are engaging in our fourth bid to be included in the Games' programme, with more passion and a clearer vision than ever before.
"Given Weber Shandwick's vast Olympic experience and its innovative, forward-looking approach, the agency is the preferred partner to help us make the case for our sport."
Alex Gough, chief executive of the PSA, said: "The Olympic ambition is a cornerstone of the unified structure that we created with WSF in order to expand squash's international profile as a sport and grow it at both professional and grass roots levels.
"Weber Shandwick's appointment will greatly support us in achieving our joint goal and communicating our cohesive vision."
"The sport of squash has undergone a significant transformation in recent years, becoming truly innovative, inclusive and urban, while preserving its qualities as a well-established sport," added Svetlana Picou, chair of global Olympic and sport affairs for Weber Shandwick. "Squash is a perfect blend of unique sport heritage and excitement of the new.
"We look forward to helping WSF and PSA demonstrate why squash will be an excellent and complementary addition to the programme, and how it embodies Olympic Agenda 2020."