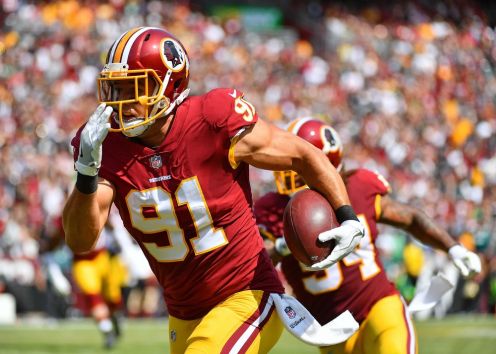 The National Football League's (NFL) Washington Redskins have announced that Telemundo Washington DC will be their official Hispanic television partner.
The partnership will produce Spanish-language Redskins content including articles, videos and news coverage which will air on Telemundo's Telenoticas Washington DC channel. The broadcaster started covering the US capital's football team during their season-opening 30-17 defeat to the Philadelphia Eagles.
The length and financial details of the agreement were not disclosed.
Terry Bateman, chief marketing officer for the Washington Redskins, said: "The Redskins are excited to be teaming up with Telemundo Washington DC to bring unique and timely content in Spanish."
Sandra Vera, Telemundo's vice president of national sales, added: "Telemundo Washington DC is delighted to partner with the Redskins and share exclusive Spanish-language content with our viewers."
The Redskins play their next game away to the Los Angeles Rams on 17th September.