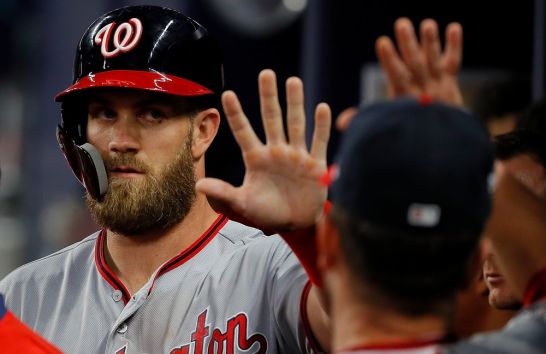 Major League Baseball's (MLB) Washington Nationals have entered into a partnership with National Car Rental.
The agreement lists the Missouri-based company as the official car rental partner of the Nationals until the end of 2020.
The partnership will include signage on the outfield wall at the franchise's Nationals Park, as well as a rotating National Car Rental banner behind home plate during 40 of the team's home games. The outfield wall sign will remain in place during all events and festivities during this year's MLB All-Star Game, which is being hosted by the Nationals.
In addition, National Car Rental will be the presenting sponsor of the 'Player of the Road Trip', a series of 26 custom-branded social posts that will ask fans to choose the best performing player of an away series via an interactive digital poll.
The deal marks National Car Rental's tenth MLB team partnership, adding to its agreements with the Boston Red Sox, Los Angeles Angels, Houston Astros, St Louis Cardinals, New York Mets, Baltimore Orioles, Texas Rangers, Kansas City Royals and Chicago White Sox.
"We are excited to welcome National Car Rental to the Nationals family," said Alan Gottlieb, chief operating officer of Lerner Sports, the company which owns the Nationals. "The name alignment is just one of the many ways this partnership is a great match for both organisations."
Rob Connors, vice president of brand marketing for National Car Rental, added: "National and the Nationals: We like the sound of that! The club's on-field success and dedicated fan base – not only in the DC area, but across the country – make this a terrific partnership for us. We look forward to teaming up with the Nationals and being a part of the fan experience at Nationals Park."
The Nationals are fourth in MLB's National League East division. They play the second match of a four-game home stand against the Colorado Rockies on Friday.