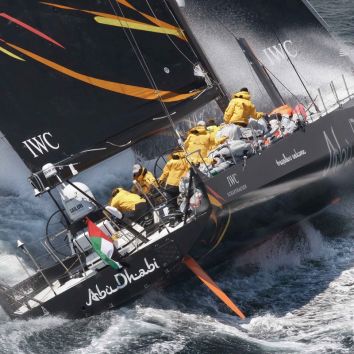 The Volvo Ocean Race has agreed a partnership with Octoshape, which will allow live coverage of arrivals into ports when the next edition begins in October.
Octoshape specialises in cloud-based streaming technology and will take advantage of the way the new fleet of Volvo Ocean 65 boats have been designed. The Volvo Ocean Race has introduced a one-design rule for the 2014/15 edition. The boats feature fixed camera positions and improved audio capability.
"The last Volvo Ocean Race included more than 8,969 broadcasts and was followed by more than 1.5 billion viewers. With that kind of growing popularity, it's important that we can scale to meet our fans' viewing and streaming challenges," said Knut Frostad, Volvo Ocean Race chief executive.
"Octoshape has met our rigorous demands for high quality multiscreen viewing, with global reach, to a very large audience. These are all critical factors to connect with our fans and grow the sport on a global level."
Octoshape will help deliver live broadband video throughout the nine-month race, during which the boats will visit 11 cities around the world.
The race, which currently has six teams entered, will begin from Alicante on 4th October. It is scheduled to finish in Gothenberg on 27th June 2015.