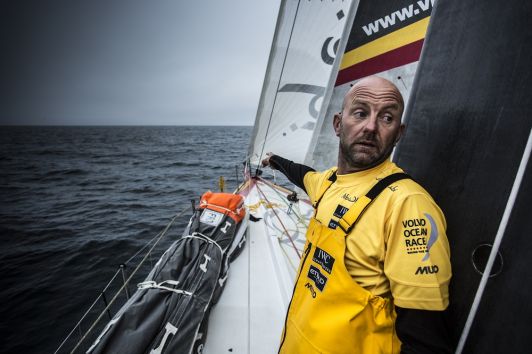 Volvo Group and Volvo Cars, co-owners of the Volvo Ocean Race for the past 20 years, have said they will transfer ownership to sports management and production company Atlant Ocean Racing Spain.
Atlant Ocean Racing is led by Richard Brisius, Johan Salén and Jan Litborn, who have extensive experience in the round-the-world yacht race, having worked with seven Volvo Ocean Race campaigns over the past 28 years.
Brisius and Salén started as sailors in the 1989/90 Race, before finding success as team managers, including winning efforts with EF Language in 1997/98 and Ericsson 4 in 2008/09.
In November 2017, Brisius and Salén were named president and co-president of the current edition of the Race, taking over from outgoing chief executive, Mark Turner.
The current leadership group of the Volvo Ocean Race will continue to engage with stakeholders in the coming weeks in an effort to move the race to the next level both commercially and from a sporting perspective.
Transfer of ownership and responsibility will take place after the end of the 2017/18 edition of the race, which is due to finish in The Hague on 30th June. Further details will then also be released.
The next race is set to start in 2021, and Volvo Cars will remain as a sponsor of the race, while organisers said talks are being held with existing host cities and sponsors for the next race and prior sailing activities.
"We will continue to innovate, and it is promising that from day one we can think long-term as we have the resources secured to deliver the next race already," Salén said. "Opening the race to another existing class would allow us to tap into an existing inventory of round the world race boats that are at the cutting edge of technology. We see this as a way to challenge the best sailors in the world with a class that encourages development and sits at the forefront of the sport."
"After 20 years we feel that it is time to hand over responsibility for this prestigious competition to a new and capable owner with the experience and know-how needed to develop it even further," Björn Annwall, senior vice-president at Volvo Cars, added. "Volvo Cars will continue to support the next edition of the race as a sponsor with special focus on sustainability."