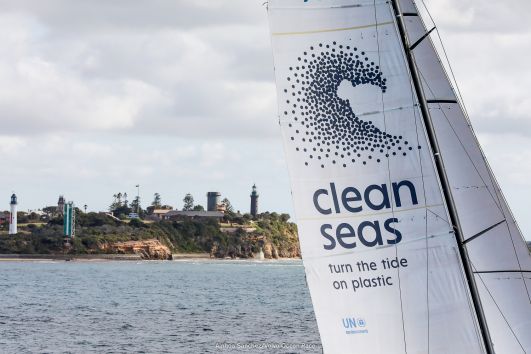 The Volvo Ocean Race has announced a partnership with Stena Recycling to promote sustainable recycling practices during race stopovers.
The industrial recycling company, which seeks resource-efficient ways to deal with industrial waste, will be an official sustainability programme partner of the round-the-world yacht race.
Stena will provide an expert speaker on the topic of sustainability for the Volvo Ocean Race Ocean Summits, which bring industries together to discuss solutions to global ocean plastic pollution.
The company will also join the Volvo Ocean Race sustainability programme to work on campaigns that aim to help the race take action to reduce ocean plastic pollution by maximising its impact at host cities.
Anne-Cecile Turner, sustainability programme leader for the Volvo Ocean Race, said: "By joining the Volvo Ocean Race as a sustainabilty partner, Stena Recycling bring a wealth of experience in managing waste products such as plastic which is impacting upon the health of the world's oceans.
"Volvo Ocean Race Ocean Summits provide a platform to showcase innovative solutions to this global crisis and Stena's expertise and insight will help create a foundation for positive change."
Kristofer Sundsgård, managing director at Stena Recycling, added: "We need to have a circular perspective on all material in use. As a partner in the Volvo Ocean Race, we are able to spread knowledge of sustainable recycling. Where others see the end of a product cycle, we see the beginning of something new."
The 2017/18 Volvo Ocean Race started in Alicante, Spain on 14th October 2017, and will conclude in The Hague, Netherlands on 30th June.