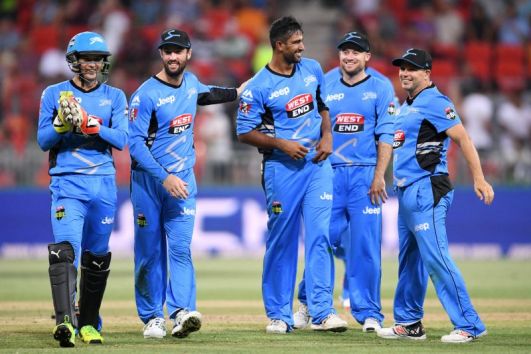 Global telecommunications giant Vodafone and Australian Twenty20 cricket outfit the Adelaide Strikers have penned a major new partnership.
The deal will see Vodafone sponsoring the Strikers' men's and women's sides for the next three years in the Big Bash League (BBL) and Women's BBL.
Under the terms of the agreement, all Strikers teams will wear the Vodafone logo on their playing kit, while the company will receive the opportunity to activate directly with fans at the Adelaide Oval.
The brand replaces carmaker Jeep as the primary shirt sponsor of the team.
"Vodafone is an ideal partner for us," said Bronwyn Klei, general manager of the Strikers. "It is a strong, well-known global brand and we are thrilled to have Vodafone supporting both our teams in the WBBL and BBL.
"The Adelaide Strikers have the most passionate supporters in the competition and our young demographic is digital-savvy and connected to the Strikers. We can't wait for the season to start."
The Strikers get their 2017/18 WBBL campaign underway on 10th December with a tie in Tasmania against the Hobart Hurricanes, while the men's team begin the seventh BBL season at home to the Sydney Thunder on 22nd December.