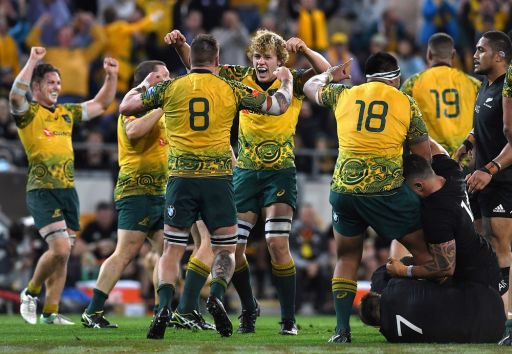 The Australian Rugby Union (ARU) has signed an eight-year hosting agreement with the state of Victoria.
Victorian stadiums will host six men's national team fixtures over the duration of the contract, starting with a game against Ireland in 2019. It was also confirmed that the state would be the venue for a Test in the Bledisloe Cup - the annual series played between the Wallabies and New Zealand - and a British and Irish Lions fixture in 2025.
The designated venues are yet to be announced but it is likely the Ireland game would be at Melbourne's AAMI Park, while past Wallabies Tests against New Zealand have been played at the 100,000-seater Melbourne Cricket Ground (MCG).
John Eren, the Victorian government's minister for sport, said: "It's a great time for rugby union in Victoria - the Rebels are here to stay and the Wallabies will play against the very best on the world stage right here in the sporting capital."