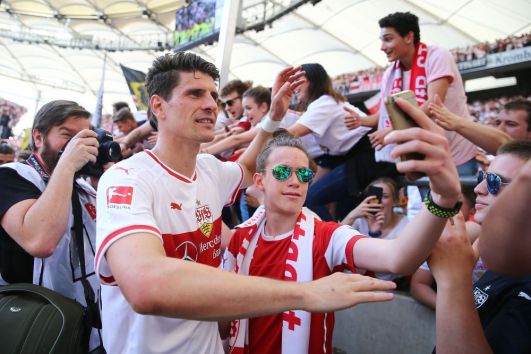 German top-tier soccer side VfB Stuttgart have signed a four-year kit supply deal with sportswear brand Jako.
The locally based company will replace German rival Puma at the start of the 2019/20 season, and will supply on-field kit and other apparel to the Bundesliga club's senior and youth teams.
VfB Stuttgart and Puma have been partners since 2002. Their current agreement, which Puma declined to renew, is reportedly worth €3 million (US$3.58 million) a year.
Financial terms of the Jako deal have not been released but it also includes a provision to supply playing kit and apparel to the club's academy, known as the VfB School of Football.
"We undertook an extensive probing of the market and held countless discussions in search of the best solution for VfB," said Jochen Röttgermann, the club's director of marketing and sales.
"Jako is a company on the up and up, with, just as VfB, their roots in the region and that follow ambitious targets."
VfB Stuttgart finished seventh in this year's Bundesliga, narrowly missing out on a place in next season's Uefa Europa League.