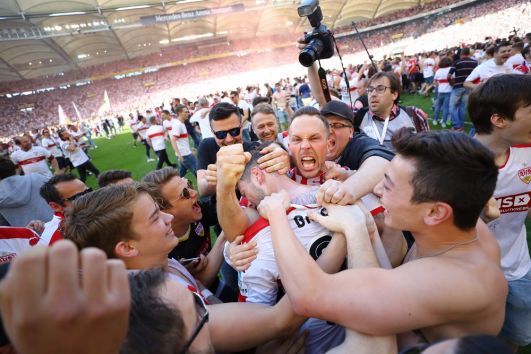 Top-tier German soccer side VfB Stuttgart have launched their own esports team, VfBesports.
Stuttgart become the third Bundesliga club, after FC Schalke 04 and VfL Wolfsburg, to run their own esports team. As well announcing the new entity, Stuttgart confirmed the signing of esports athletes Erhan 'Dr. Erhano' Kayman and Marcel 'Marlut' Lutz, who both compete in EA Sports' Fifa series.
Stuttgart's esports team have confirmed Barmer, Fischer, Puma and Schunk as major commercial partners. The four sponsors will all have a strong brand presence across VfBesports social media and digital platforms. The club has created a dedicated Facebook page they will have their own channel on live streaming video platform Twitch.