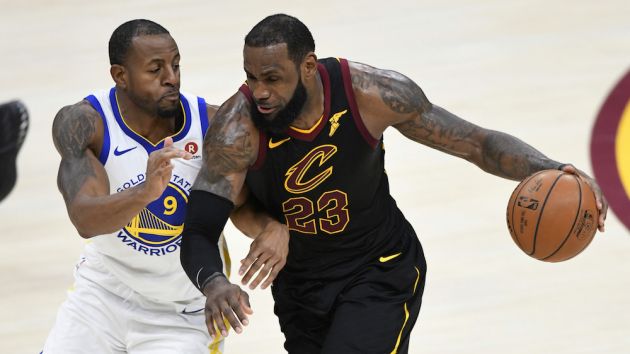 The National Basketball Association (NBA) has extended and expanded its streaming, content and technology deal with Verizon Communications.
Under the agreement, announced on Wednesday, the telecoms giant will hold the exclusive mobile rights in the US to NBA League Pass, the NBA's live streaming subscription service which provides out-of-market coverage of more than 1,100 regular season games.
League Pass content will be made available for the first time through Verizon-owned Yahoo Sports platforms - currently the service is only through its go90 platform - on tablets and PCs as well as on mobile.
Verizon's newly acquired mobile exclusivity will mean non-customers with League Pass subscriptions will be able to access the US$99-a-season service, which is co-managed by the NBA and Turner Sports, via Yahoo Sports, as well as through the NBA itself.
Financial terms of the deal have not been disclosed but the Wall Street Journal reports that 'a person familiar with the situation said it is in the US$400 million range', similar to the previous agreement.
"Verizon is uniquely positioned to partner with the NBA in a first of-its-kind technology and content partnership that will serve the NBA's dynamic fan base with more live action, fantasy and lifestyle content in addition to experiential opportunities in the U.S. and globally through Yahoo Fantasy," said Brian Angiolet, the senior vice president and global chief media and content officer at Verizon.
"With the addition of live NBA games, highlights, classic footage, originals and more to our mobile sports offering, Yahoo Sports and Verizon's family of media brands are becoming the first-screen for fans of live sports, and a superior alternative for partners and advertisers."
Wednesday's statement added that Verizon will make up to eight NBA League Pass games available to registered users for free as part of the company's "It's on Us" programme.
Verizon, which completed its US$4.48 billion acquisition of Yahoo last year, will also work with the NBA to develop original shoulder programming and enhanced Yahoo Fantasy offerings to complement the game streams, such as NBA Morning Run, a daily news and highlights show. Some of the new programming will feature the NBA's archive footage, and will be distributed on Yahoo Sports and other Oath-owned media platforms such as AOL.
Additionally, Verizon and Yahoo are said to be investing as much as US$25 million in a new technology innovation fund that will develop new viewing experiences, including virtual reality (VR) and augmented reality (AR) offerings that leverage the Verizon Wireless 5G network. A joint statement said the pair will 'unveil a series of innovative collaborations' during next month's NBA All-Star activities in Los Angeles.
News of Verizon's new NBA deal follows its five-year, US$2 billion-plus renewal last month with the National Football League (NFL), which also included expanded mobile rights.