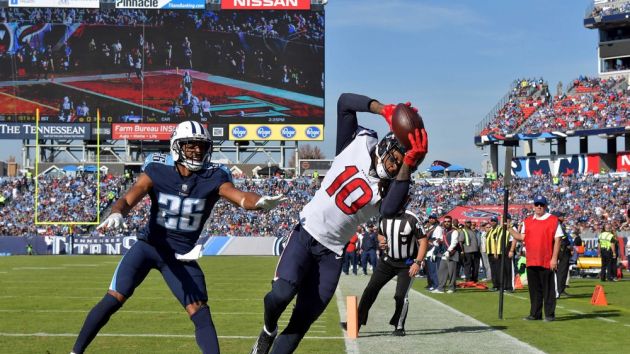 The National Football League (NFL) has extended and expanded its partnership with Verizon.
The multi-year agreement will see the telecoms company's portfolio of premium digital and mobile media properties, including Yahoo Sports, stream live in-market and national games in the US, including pre-season fixtures, regular season matches and play-off games, along with the season-ending Super Bowl, regardless of a customer's mobile network. The new arrangement will be activated in January with streaming of the NFL play-offs on Yahoo and Yahoo Sports, in addition to go90 and the NFL mobile app.
Additionally, the expanded agreement will provide fans with mobile access to NFL highlights and a range of jointly-developed original content. Verizon will also continue to be listed as an official sponsor of the pre-eminent league and will offer unique experiences for its customers at key events during the season, including the Super Bowl, Pro Bowl and NFL Draft. The company will also work with individual NFL teams on technology to help improve stadium operations.
The exact length and financial terms of the contract have not been officially disclosed, but ESPN's Darren Rovell reports that the deal is worth US$2.5 billion over five years, which is roughly twice the annual price of the previous agreement.
The NFL and Verizon locked in a four-year extension worth a reported US$1 billion in June 2013. That deal only granted Verizon exclusive streaming rights for in-market live games on mobile phones. The new contract makes live in-market games available on the Verizon platforms on phones of all carriers starting with this post-season, before expanding to include tablets in 2018.
NFL commissioner Roger Goodell said: "Verizon has been a key NFL partner, both in the distribution of games on NFL mobile and as a sponsor, since 2010 and we're thrilled to be both extending and expanding our relationship with them.
"Our expanded partnership with Verizon is great for our fans. Starting with the upcoming playoffs and for seasons to come, live NFL action directly on your mobile device - regardless of carrier - will give millions of fans additional ways to follow their favourite sport."
"We're making a commitment to fans for Verizon's family of media properties to become the mobile destination for live sports," said Lowell McAdam, chairman and chief executiveof Verizon Communications. "The NFL is a great partner for us and we are excited to take its premier content across a massive mobile scale so viewers can enjoy live football and other original NFL content where and how they want it. We believe that partnerships like this are a win for fans, but also for partners and advertisers looking for a mobile-first experience."