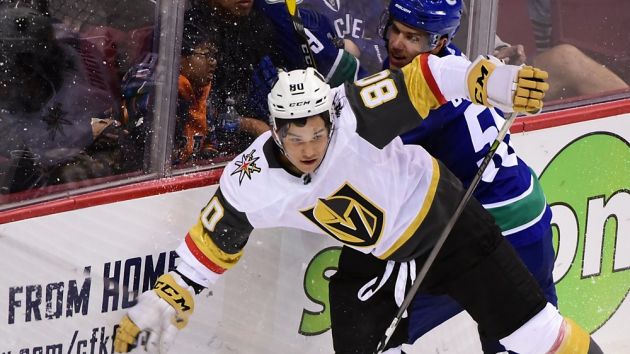 New National Hockey League (NHL) franchise the Vegas Golden Knights have signed multi-year agreements with ticket marketplace StubHub and digital ticketing platform AXS.
The companies will serve as the Nevada-based ice hockey team's co-exclusive secondary ticketing partners, while AXS will also become the club's primary ticket partner.
The double deal will provide Golden Knights season ticket holders with the ability to buy and sell tickets on both services with a fully integrated ticketing experience, which will allow tickets to be cancelled and reissued between the platforms. The tickets will be provided instantly upon purchase via the AXS or StubHub mobile apps.
Additionally, AXS and StubHub will benefit from a portfolio of sponsorship and marketing assets, including social collaborations, digital and in-venue advertising and promotions at the T-Mobile Arena during Golden Knights home games.
"As the first major league sports franchise in Nevada, we're proud to partner with StubHub and AXS to offer our fans a seamless buying experience," said Todd Pollock, vice president of ticketing and suites for the Vegas Golden Knights. "The integration between the AXS Flash Seats technology and StubHub will make it a streamlined process for our fans to buy and sell through these great marketplaces.
"Furthermore, the reduction of fraudulent tickets will ensure fans have peace of mind when they transact through either of our official marketplaces for Vegas Golden Knights home games."
Blaine LeGere, senior vice president of business development for AXS, said: "This relationship only furthers our mission to make the fan experience more convenient, flexible and secure across every phase of the event lifecycle.
"Coupling AXS Flash Seats, the industry's number one identity-based digital ticket solution, to one of the most technologically advanced stadiums in the country in T-Mobile Arena, along with StubHub's expansive platform is a perfect fit for the historic arrival of the Las Vegas Knights."
Lindsey Colli, head of partnerships and business development for StubHub, added: "As the popularity of hockey continues to expand in the United States, so too does StubHub's commitment to connecting fans to seeing it live and in-person. We are thrilled to partner with AXS and the Vegas Golden Knights to offer the simplest and most sophisticated ticketing options to hockey fans that will make it easier than ever to support and experience the league's hottest new club this fall."
The Vegas Golden Knights begin their NHL journey away to the Dallas Stars on 6th October, and will play their first home game against the Arizona Coyotes four days later.