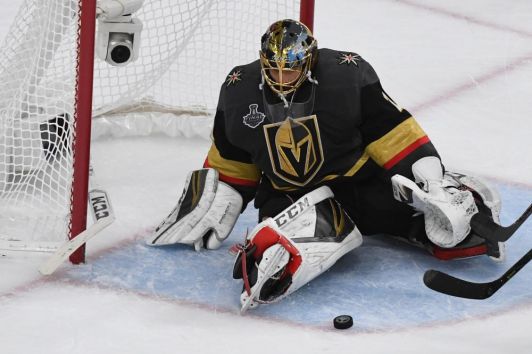 National Hockey League (NHL) team the Vegas Golden Knights have signed a deal with Nevada-based entertainment company Exeo Entertainment to become the team's official headphone partner.
As part of the multi-year agreement, the Knights will work with Exeo to increase awareness of Krankz Audio, the company's headphone brand. Krankz signage will be visible at both the City National Arena, where the Knights train, as well as at the franchise's T-Mobile Arena stadium, located on the Las Vegas Strip.
Exeo Entertainment will also participate in a variety of matchday activities and activations during home games, while Exeo will 'private label' its Krankz Classic and Krankz Maxx headphones to be sold in the official Vegas Golden Knights store.
Scott Amaral, chief executive of Exeo Entertainment, said: "Working with the hottest hockey team in the NHL, to get the Krankz Audio name out there, is a big opportunity. Everyone I know locally loves Vegas Golden Knights. I believe they were a big help in giving people someone to root for and get behind after the unfortunate event that took place last October."