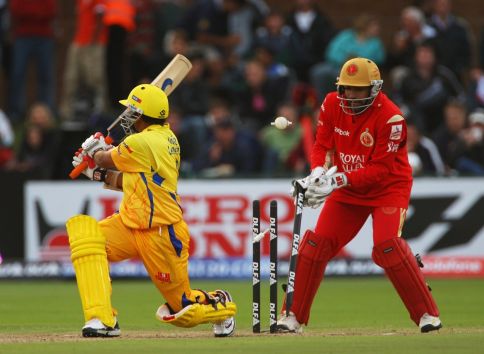 The market value of sports media rights in the Asia Pacific, excluding China, is set to hit US$5 billion this year, according to a report from Media Partners Asia (MPA).
The media research provider says the total market value of sports rights in the region for 2018 represents a 22 per cent rise on 2017 spending, and attributes this to the Fifa World Cup national soccer team tournament, rising demand for digital rights, in addition to market growth in India and Australia.
According to MPA, over-the-top (OTT) delivery is the prime cause of rights inflation, providing new opportunities for delivering sports coverage.
MPA describes the last 12 months as a 'watershed in the growth of streaming sports in Asia Pacific' and highlights three key markets, with the market for digital sports divided between broadcasters investing in digital rights for new platforms, telecommunication companies, and pure-play digital platforms.
"In our view, the value of sports media rights across TV has probably peaked in Asia Pacific with the notable exception of India, where the market for linear channels remains robust and scalable," said Srivathsan AR, senior analyst at MPA. "The proliferation of broadband is fuelling the growth of online video platforms, with a number of players investing aggressively in sports rights."
Recent sports rights auctions suggest that online platforms currently contribute between ten to 25 per cent of the media rights value for a sports franchise, MPA estimates.
MPA highlights the examples of the Australian telco Optus, which has invested close to US$300 million for two cycles of English Premier League (EPL) soccer in Australia to drive customer acquisition and market share across its broadband services, and Star India's direct-to-consumer entertainment and sports platform Hotstar, which reached over 200 million people during this year's Indian Premier League (IPL) cricket tournament.
Meanwhile, in Japan, Peform-backed DAZN disrupted the status quo in July 2016 with a ten-year, US$2 billion streaming deal with Japan club soccer's top flight, the J League. Since then, the company has become the country's leading provider of live sports, with a 1.5 million subscription base and a growing portfolio.
Social media giant Facebook is also hoping to acquire exclusive English Premier League (EPL) soccer rights in Thailand and Vietnam following its unsuccessful US$600 million bid for IPL cricket in 2017. Amazon has also made moves into sport, having acquired ATP tennis and a tranche of EPL soccer rights in the UK.
The value of bundled broadcast and online rights is anchored to a land-grab by media, telecommunication companies and digital platforms vying for pole position but the value of digital monetisation relative to TV is only set to get more involved and complex over time.
"We expect bidding for live rights to escalate across the region over the next two years as sports-based digital platforms drive viewership, especially in large ad-dominated growth economies such as India and Indonesia as well as big mature markets such as Australia and Japan," Srivathsan concluded.