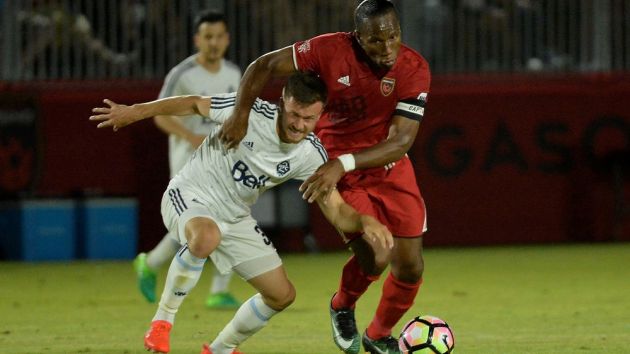 The United Soccer League (USL), the second tier of club soccer in the US, has announced a partnership with WSC Sports to create video content powered by artificial intelligence (AI).
As part of the deal, the USL will be able to utilise WSC's machine learning technology to create automated video highlights of more than 500 games during the regular season and play-offs.
The league says the partnership will enable it to produce video content faster, while WSC's capabilities will also allow for easily customisable highlights packages and individual player highlights reels.
"Our partnership with WSC is a ground-breaking digital initiative for us," said Vincent Wiskowski, the USL's director of digital projects and emerging technology. "It allows the league and USL clubs to create an almost unlimited opportunity to engage their fans and grow their brands through video.
"We are leveraging artificial intelligence to convert our games into thousands of videos that clubs can use to drive fan engagement and generate sponsorship in real time across a vast network of social and digital accounts."
WSC previously teamed up with the USL prior to the 2017 play-offs, and the company also works with clients including the National Basketball Association (NBA), the International Basketball Federation (Fiba) and Cricket Australia.
Shaka Arnon, WSC Sports' head of US operations, added: "The USL and our other clients can transform their digital content strategy and shift from being able to create a relatively small amount of video content aimed at the general public, to directly targeting their fans' preferences, according to their location, their social following, etc."