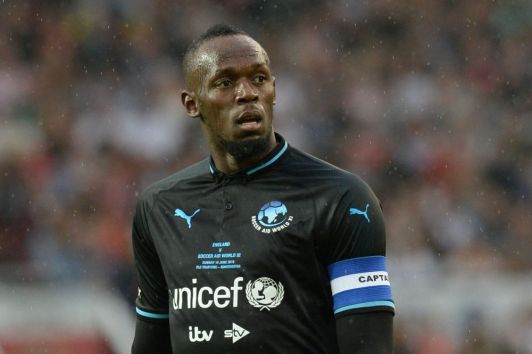 Australian soccer team Central Coast Mariners are adamant that Usain Bolt's indefinite training period at the club is no publicity stunt, but they are looking to maximise the commercial potential of the Jamaican sprinting icon's deal, according to chief executive Shaun Mielekamp.
By Mielekamp's own admission, the situation is an unusual one for a community-based A-League club used to signing local deals.
With Bolt's celebrity, however, comes increased interest from larger brands, with Mielekamp looking to take advantage of the Olympic legend's presence by enticing sponsors both from the financial hub of Sydney and abroad.
Mielekamp told reporters: "That is certainly the target. We have been in contact for some time with sponsors about how best to maximise the opportunity.
"Our aim and the real appetite is from Sydney sponsors like development companies.
"It is a matter of ensuring the club grows from this and learns to maximise the opportunities and that in itself will help us get more professional in delivering.
"The good part is that some of the sponsors are already working with us in bringing their own marketing and expertise along to the conversation."
Yet, Mielekamp is keen to emphasise that Bolt's agreement with the club is for no other reason than the Jamaican's desire to pursue a soccer career.
Mielekamp added: "It is important that we don't get to caught up in the hype and possibilities. But the reality is Usain has placed his faith in the Central Coast Mariners to accelerate his football journey.
"His desire, his passion, his dedication and determination is what is driving this."
Bolt is expected to arrive in Australia on 18th August to begin his training period.