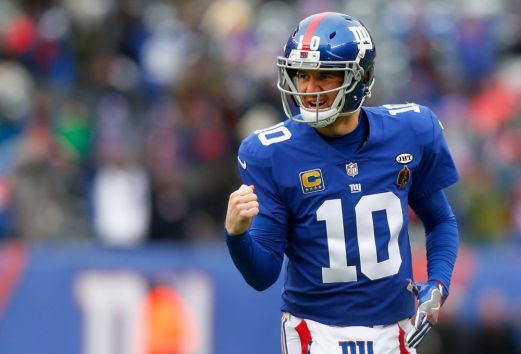 The US Supreme Court has ruled in favour of New Jersey's law permitting wagering on sports, paving the way for other US states to legalise sports betting.
On Monday, justices in the country's highest federal court voted 6-3 to strike down a 1992 federal law - known as the Professional and Amateur Sports Protection Act (PASPA) - that prohibited sports betting in the vast majority of states, whilst upholding a 1994 New Jersey state law that allowed the practice at casinos and horse racetracks for over 21-year-olds.
The highly anticipated decision raises the prospect of other US states pursuing similar gambling laws, with many viewing sports betting as a potentially lucrative source of tax revenue. For the past 25 years, gambling on sport in the US has only been legal in Nevada and, to a limited extent, Delaware, Montana and Oregon.
Since the Supreme Court agreed to hear New Jersey's case last July, more than 20 other states have adopted versions of bills intended to take advantage of a favourable ruling.
'The legalisation of sports gambling requires an important policy choice, but the choice is not ours to make,' Justice Samuel Alito wrote on behalf of the court. 'Congress can regulate sports gambling directly, but if it elects not to do so, each state is free to act on its own.'
Fantasy sports company DraftKings has already confirmed that it will move into the sports betting market.
"Our mission has always been to bring fans closer to the sports they love and now, thanks to the wisdom of the Supreme Court, DraftKings will be able to harness our proven technology to provide our customers with innovative online sports betting products," said Jason Robins, chief executive and co-founder of DraftKings. "This ruling gives us the ability to further diversify our product offerings and build on our unique capacity to drive fan engagement."
New Jersey's case had been opposed by several of the largest professional sports organisations in the US, including the National Football League (NFL), Major League Baseball (MLB), the National Basketball Association (NBA), the National Hockey League (NHL) and the National Collegiate Athletic Association (NCAA).
Together, those organisations argued that legal sports betting threatens the integrity of their competitions. However, their stance on the matter has begun to soften.
Las Vegas, the so-called gambling capital of the world, is now home to an NHL team is due to welcome an NFL franchise in the coming years, while NBA commissioner Adam Silver has indicated the league would accept legal betting on its games provided it is properly regulated.
The NBA itself has hired lobbying firms to ensure it receives a cut of any newly legalised gambling revenue stream. According to ESPN, the league hopes to capture a one-per cent 'integrity fee' of every bet placed on its games.
"We remain in favour of a federal framework that would provide a uniform approach to sports gambling in states that choose to permit it, but we will remain active in ongoing discussions with state legislatures," said NBA commissioner Adam Silver in response to the Supreme Court ruling. "Regardless of the particulars of any future sports betting law, the integrity of the game remains our highest priority."
Research conducted by the American Gaming Association (AGA) estimates that at least US$150 billion a year is gambled on sports in the US, with 97 per cent of that amount wagered illegally.
Reacting to Monday's news, Ted Leonsis, the founder, chairman, majority owner and chief executive of Monumental Sports & Entertainment, which owns several pro franchises, said in a statement: "The Supreme Court's decision today to repeal the federal ban on sports betting and clear the way for legalised sports betting across the country is in many ways the logical outgrowth of fans' obsession with data.
"It brings a multibillion dollar industry out of the shadows and into the sunlight, where its integrity can be guaranteed and consumers can be better protected. I believe today's decision will change the face of sports fandom for the better."